Commercial CCTV Install – HT Scaffolding, Leeds, West Yorkshire
Details of CCTV Installation:
Commercial CCTV installation

16 Channel recording device

30m infrared zoom function

High-spec double coated cat5 cable

Easy to export footage to a USB stick

2 monitor feed for simultaneous viewing of footage

CCTV system can grow with the business, with more cameras being added when required
Looking for CCTV at your business?
More info about this commercial CCTV installation – including actual footage!
HD CCTV Bullet Camera – Front Entrance
HD CCTV Bullet Camera – Side Yard
HD CCTV Bullet Camera – Rear Entrance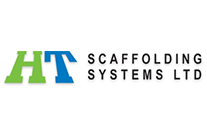 HT Scaffolding turned to Zone CCTV to help improve the security at their offices based in Leeds. Additionally, ensuring the safety of staff and materials on site was a big priority.
The HT Scaffolding compound is where all of the equipment is stored when not in use on building projects and, given that it's located in an area of Leeds which is known for having a higher crime rate, proactive prevention is always better than cure!
New outdoor double coated cat 5 cable was installed throughout the building to the CCTV system. A 16 channel recording device was installed, so that HT Scaffolding have the ability to easily add more cameras moving forwards. Zone CCTV also split the feed to 2 monitors during installation, so staff located both upstairs and downstairs are able to view footage from the cameras simultaneously.
The HT Scaffolding company directors find the day-to-day use of the CCTV system incredibly user friendly and easy to navigate through all of the menu options. With expert guidance from our installation team, the client now also finds exporting the CCTV footage to a USB stick very easy to do.
The CCTV unit was in fact deemed so useful that only four weeks following the initial installation, Zone CCTV were booked back in to add more cameras to the system! As the area isn't particularly well lit by the street lighting, the infra-red CCTV cameras also came in handy on this install.
Now HT Scaffolding can monitor their property and prevent crime 24hours a day, 7 days a week!
More CCTV installations from Zone CCTV