Home CCTV Install – Roundhay, Leeds (LS8)
Details of CCTV Installation:
3 x HD CCTV cameras installed

40m infra red – full colour when viewing at night

Human detection and mobile notifications

Footage live streamed to multiple mobile devices

Quick and tidy installation

20 W PIR floodlight installed

Roundhay, Leeds, Yorkshire
Looking for CCTV at your home?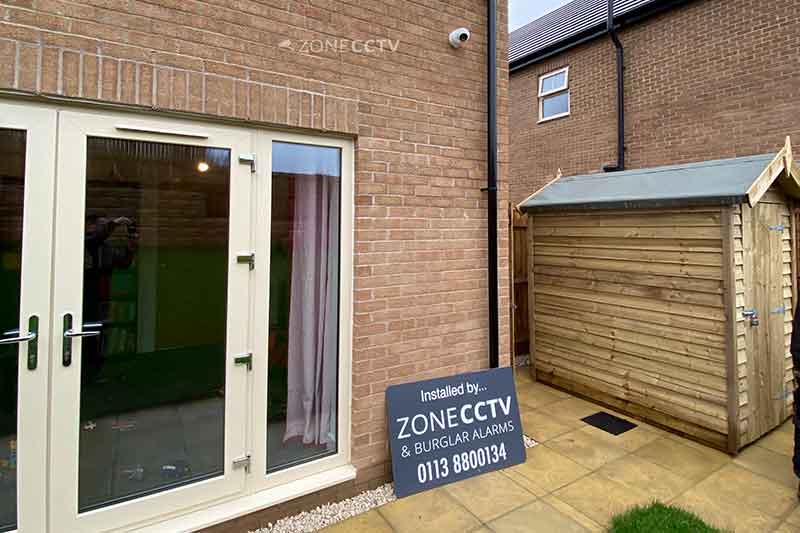 More info about this home CCTV installation in Horsforth, Leeds!
Our CCTV installers were in Roundhay installing a new home security system at a new build property. The priority was to cover the three main areas, the front of the property, the side and also the back garden. Zone CCTV installed the latest wide-angle high-definition CCTV cameras  which provide a full colour picture at night time. This is far superior to black and white footage, which is what the standard infrared CCTV cameras typically capture. The wide angle lens on these CCTV cameras ensures that all of the grounds at this property are covered – with no black spots.
2 x 20 W PIR floodlights were also installed to the rear and side of the property. Having lighting around your property is also a great deterrent to crime. Improved lighting also complements the picture quality of the CCTV cameras at night time. The floodlights are cheap to install, really bright and the LED feature means that it's very low on electricity usage too.
Zone CCTV were able to install the security cameras on a weekend to help fit in with the customers work commitments. All of the cable on the outside of the property was hidden behind the drainpipes and through the soffits near the roofline.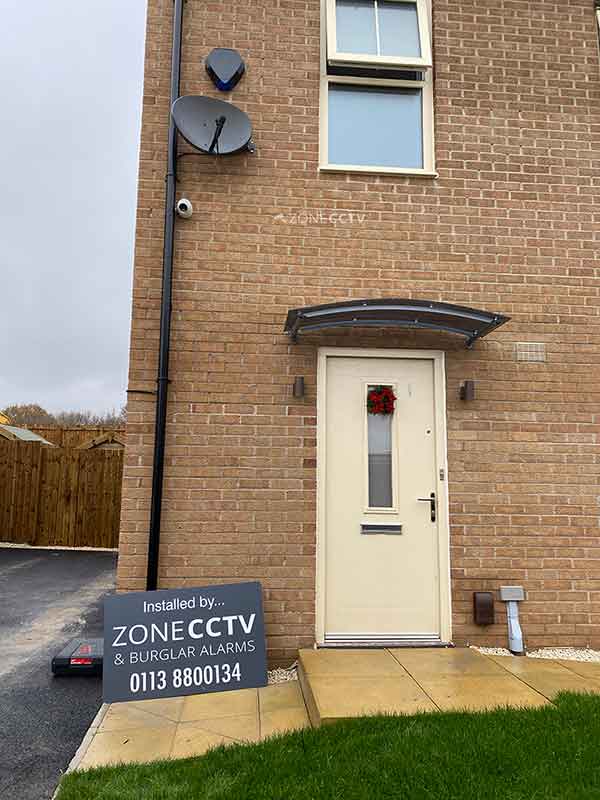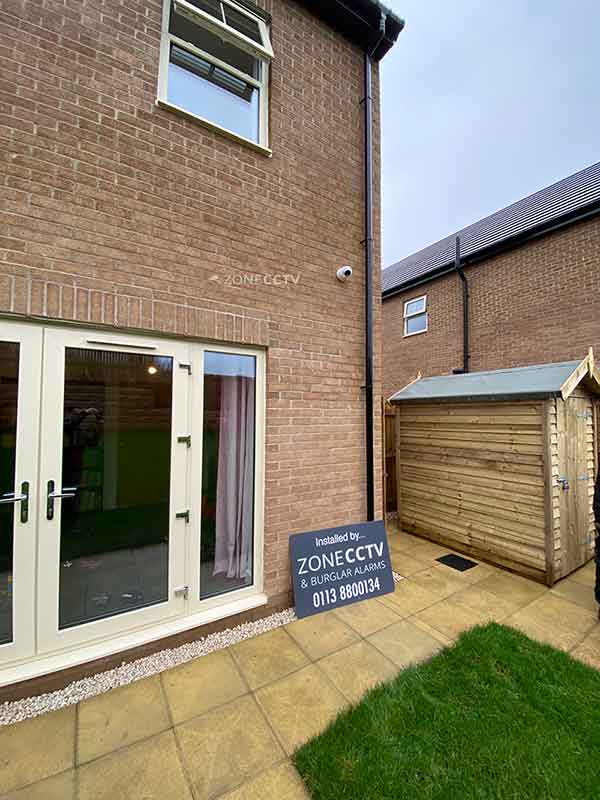 Human detection was set up on multiple customer mobile devices, so if a person were to be detected entering the front or rear of the property then they receive immediate notifications. The customer is then given the option to play a short video which will highlight the source of the activation. The CCTV human detection feature allows the customer to be notified of any event around their property, which offers great peace of mind while working away.
We're incredibly proud of the fact that this customer was kind enough to leave us a Check-a-Trade 10 out of 10 review! You can read more  of our reviews by clicking here.
Looking for CCTV at your home?
More CCTV installations from Zone CCTV