Home CCTV and Burglar Alarm Installation – Adel Lane, Leeds (LS16)
Details of Installation:
Best in class burglar alarm installation

4 x HD Hikvision CCTV cameras

Full colour at night CCTV footage

Wireless alarm system linked to the monitoring station

Quick and tidy installation

Panic buttons installed. Old alarm system decommissioned, removed and recycled by Zone CCTV

Adel Lane, Leeds, Yorkshire
Looking for CCTV or a Burglar Alarm at your home?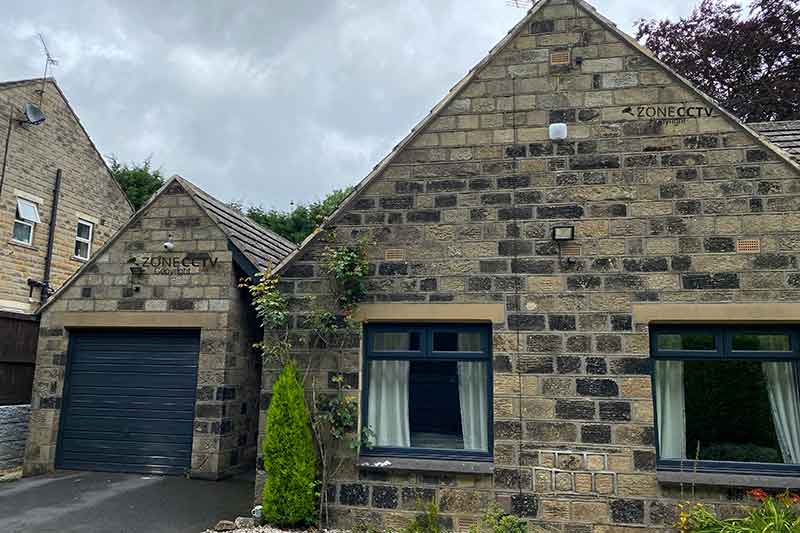 More info about this home CCTV and Burglar Alarm installation in Leeds!
Unfortunately the owners of this property in Leeds were recently burgled during broad daylight. Three men gained access to the property via the back garden, smashed a window, stole the car keys, jewellery and other valuable items before leaving with both of the customers' vehicles. It really was a terrible crime which shook the confidence of the whole family. We were recommended to the customer by one of their close friends and our team arrived the very next day to complete a comprehensive site survey.
Our experienced site survey engineers laid out all the options and advice to the customer, clearly explaining multiple options which could help to make the property more secure moving forwards.
The Zone CCTV team were able to install the new CCTV system and a comprehensive, integrated wireless burglar alarm within a few days of visiting for the survey. Our engineers installed a new wireless burglar alarm system which includes a mixture of glass break sensors, PIR detectors and door contacts. Our team also decommissioned and removed the old alarm system.
Panic buttons are now installed and the alarm is linked up the monitoring station. Should the alarm be triggered, or if any member of the family press the panic button, the alarm monitoring station will intervene and call all the key holders.
For more information on our alarm systems please click here.
If the phone line connected to the alarm system is cut, it would divert to a SIM card located within the property. This would ensure the alarm system can communicate with the monitoring station and mobile devices. These are roaming SIM cards are specifically designed for advanced alarm systems. Should the network go down on o2, it would divert to Vodafone or the next available strongest signal.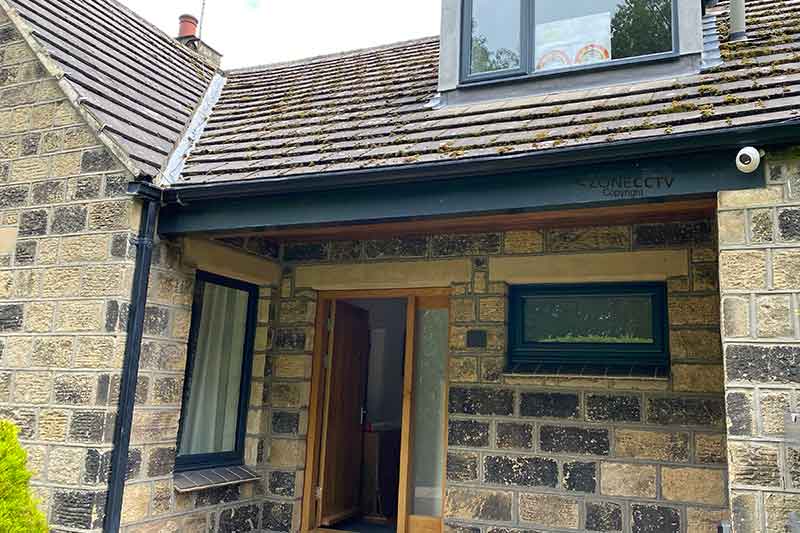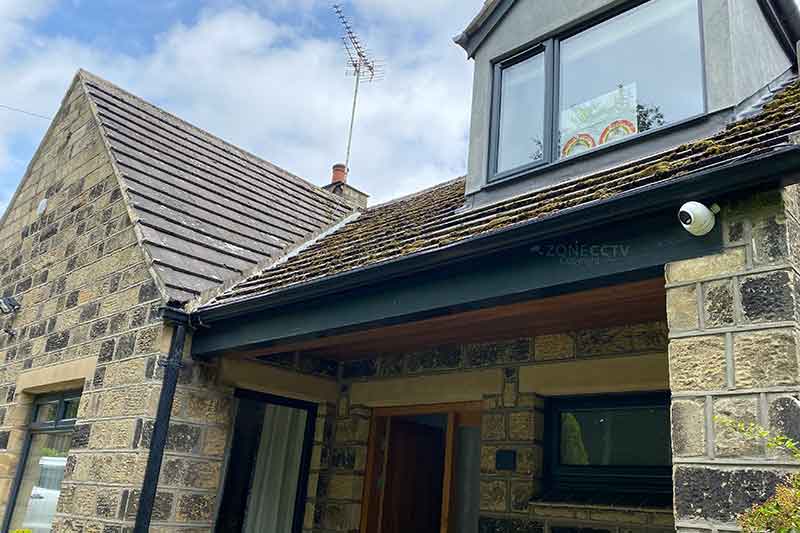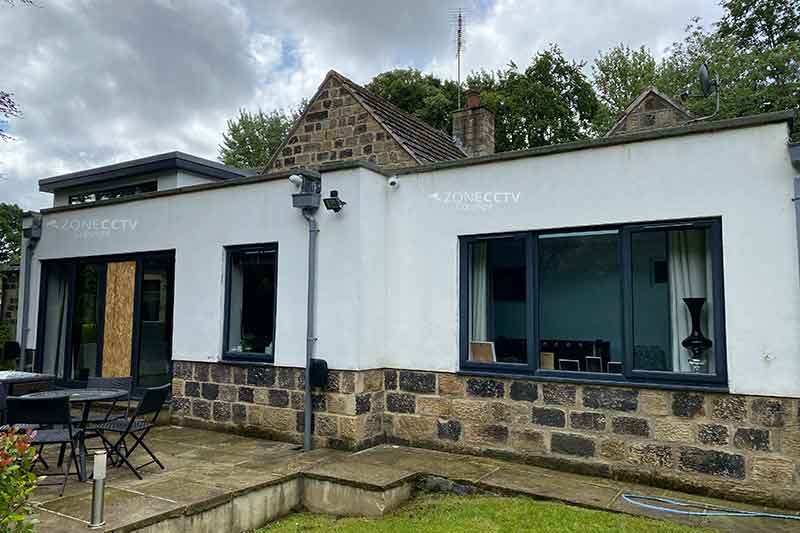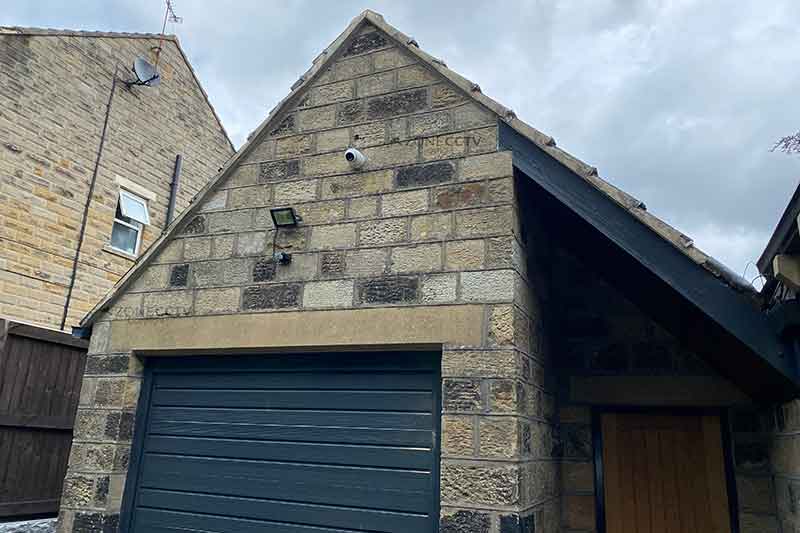 Our CCTV installers put up a 4 camera system covering the main vulnerabilities of the property (driveway, front door and to the rear). The new CCTV cameras will record every second and the customer received real time notifications of any intruders. The cameras will produce a full colour picture, day and night. Below is a video showing the quality of the cameras during both the daytime and at nighttime.
The customer was very happy with the installation and now feel a lot more secure in their property. To view many more examples of our work please click here.
We are available 7 days a week on 0113 8800134.
More CCTV installations from Zone CCTV