Home CCTV Install – Wakefield, West Yorkshire
Details of CCTV Installation:
4 x IP CCTV camera system fully installed

Hikvision Darkfighter camera range

Inbuilt speaker offering 2-way audio

Advanced human detection capabilities

Mobile notifications and automated messages

Wakefield, West Yorkshire
Looking for CCTV at your home?
More info about this home CCTV installation in Wakefield, West Yorkshire!
Below are some photos from a recent CCTV installation carried out by Zone CCTV in Wakefield, West Yorkshire. The customer wanted to improve the home security having recently moved in to the property. Our team visited for a free site survey before putting forward our recommendations to the customer.
First, we noticed that the property only had the standard locks on the doors, so we upgraded these to very best 3-star anti-snap cylinders.
The customer wanted the most advanced CCTV cameras on the market to ensure the installation was future-proof. They opted for the complete IP CCTV camera system that comes with a number of impressive features. The Hikvision Darkfighter cameras produce a fantastic colour picture at night time and have advanced human detection capabilities. With an inbuilt microphone and speakers, If a person is detected in the back garden or at the front of the property the cameras will sound an automated warning message. This puts the possible intruder on notice that the cameras are live, working and they have been detected.
The cameras also have an inbuilt strobe lights which can be set to automatically flash once an intruder has been picked up by the cameras. Every time a person is detected around the property, the customer receives a notification instantly on their mobile phone to keep them updated. The customer can even talk through the small speaker in the camera and have a two way audio while away from the property!
This system gives great peace of mind to the customer that the property is safe and secure 24 hours a day.
If you are looking to upgrade your home security in Wakefield, feel free to give us a call any time, we are open seven days a week.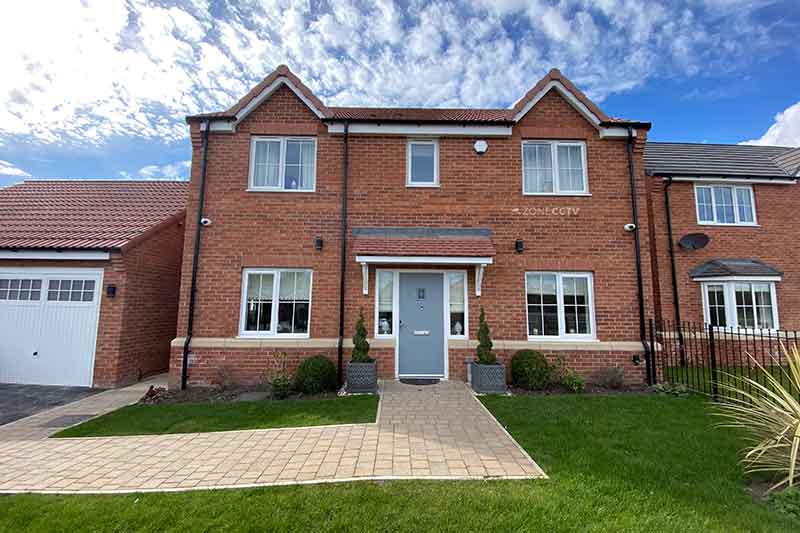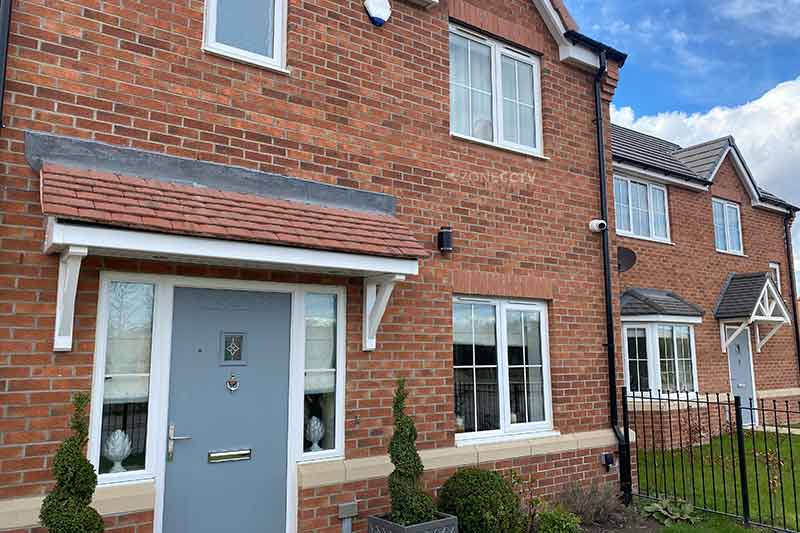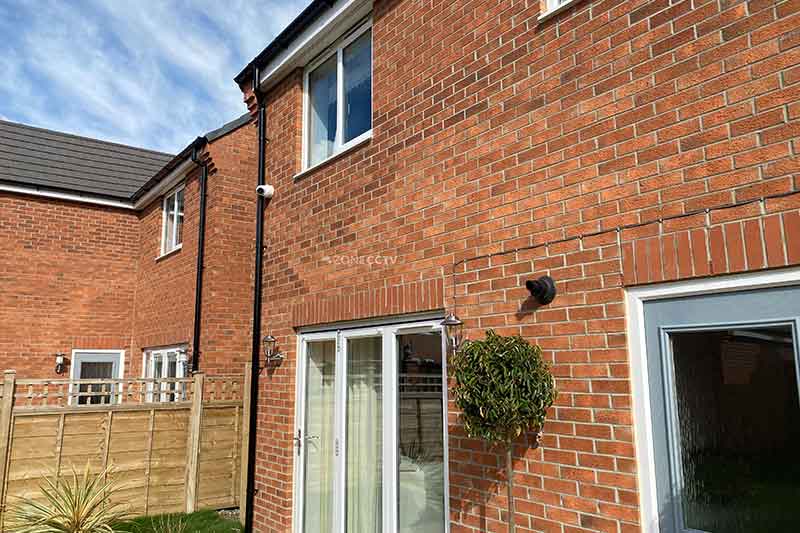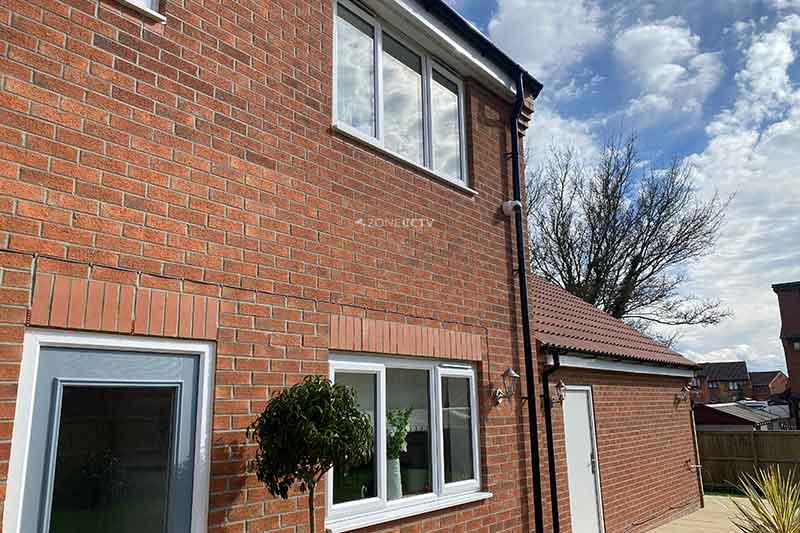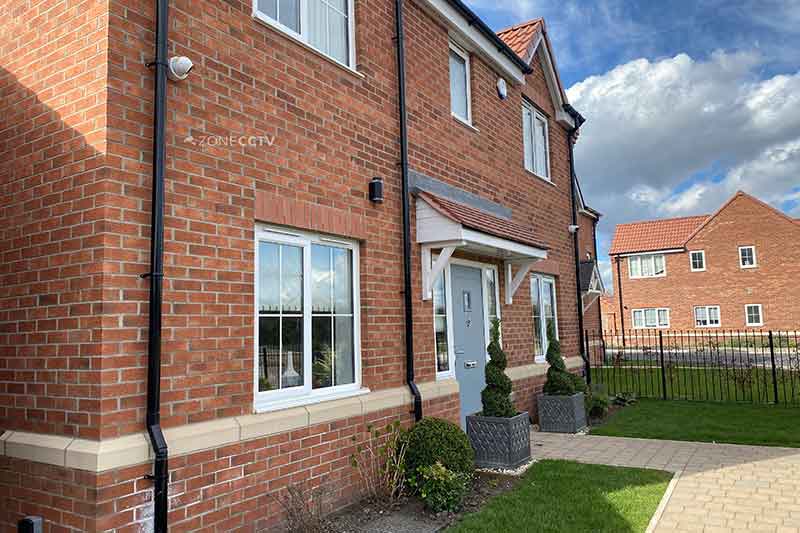 More CCTV installations from Zone CCTV