Commercial CCTV Install – Church of the Nazarene, Hunslet, Leeds
Details of CCTV Installation:
Commercial CCTV installation

Latest Hikvision CCTV Cameras

Full HD Colour Picture at Night

Cables Installed Internally to Prevent Vandalism

Tamper Proof Installation

Hunslet, Leeds, West Yorkshire
Looking for CCTV at your business?
More info about this commercial CCTV installation in Hunslet, Leeds!
ZoneCCTV recently installed a CCTV security system to the Hunslet Church of the Nazarene in Leeds, West Yorkshire. For some time, this church was unfortunately regularly targeted by vandals. Windows were being smashed on a regular basis and the committee thought it would be a good idea to install CCTV cameras to try and deter the vandals.
Our engineers installed metal CCTV cages over the cameras to help protect them. The anti vandal cages have a weather proof coating and also designed to reduce the glare from the infra red.
Our CCTV installation experts also made sure the cable was run through the inside of the building to ensure it couldn't be cut or tampered with.
5 x HD IP Hikvision Dark Fighter cameras were installed in total. The Dark Fighter technology allows the cameras to record in full colour at night time, as long as there is enough ambient lighting. If it is too dark the infra red would be activated. The colour picture at night is great for helping the police to identify criminals.
If you are looking to improve the security on a church, or a similar type of building, feel free to call ZoneCCTV on 01138800134 to book in a site survey. We can give you our advice and put together a detailed quotation for consideration by the committee.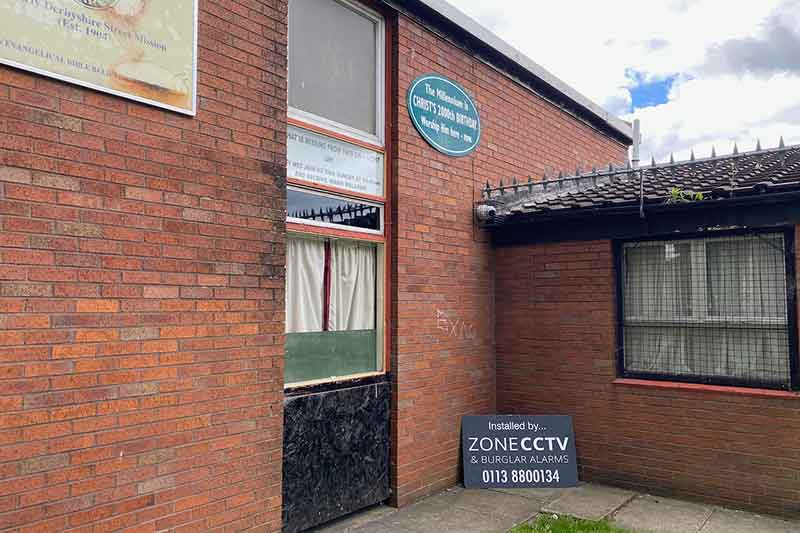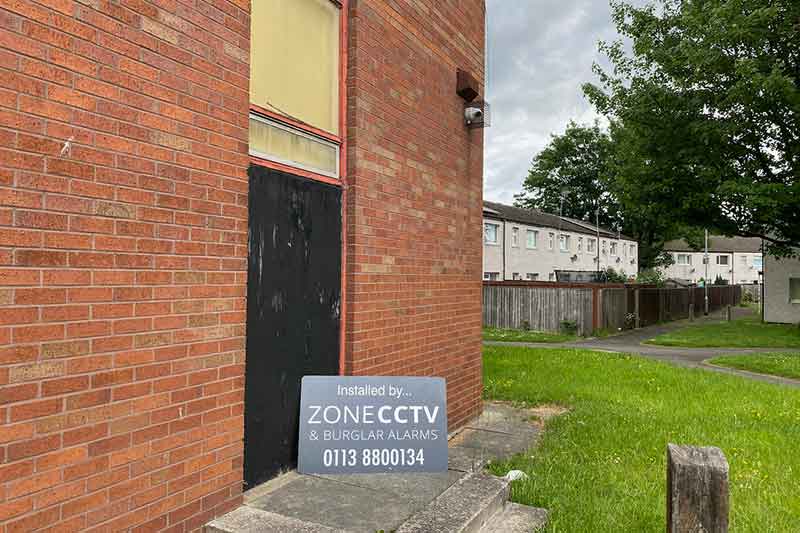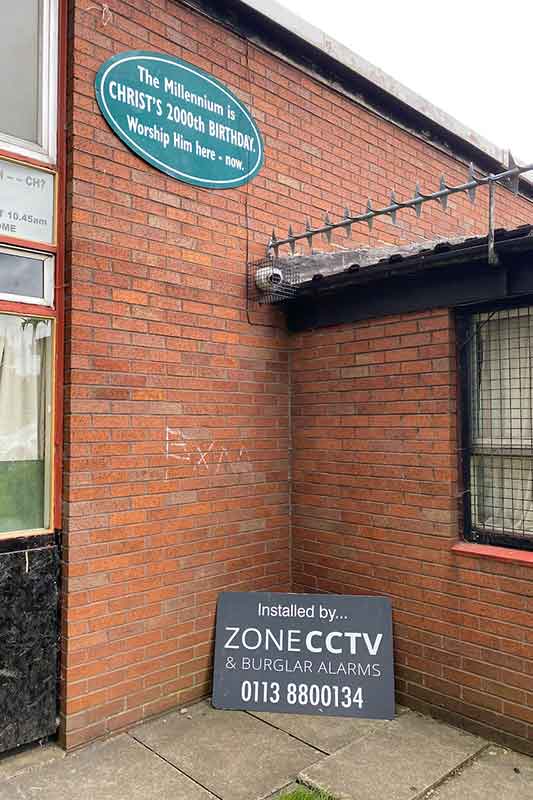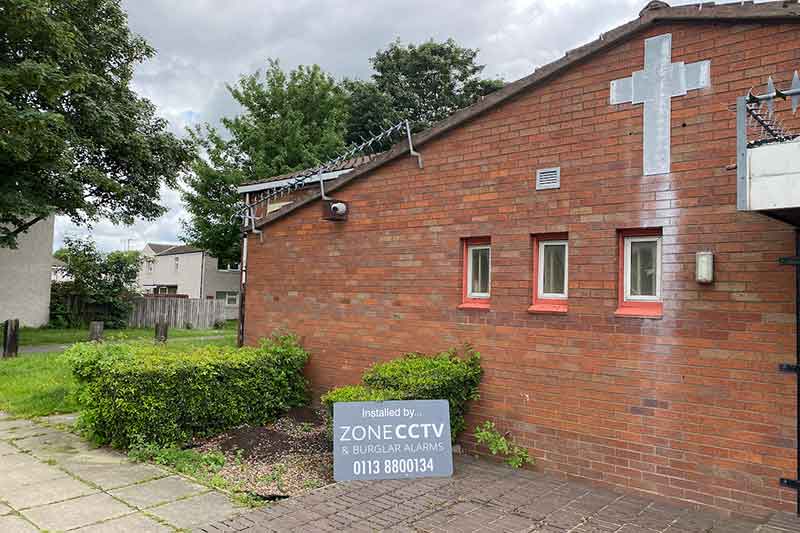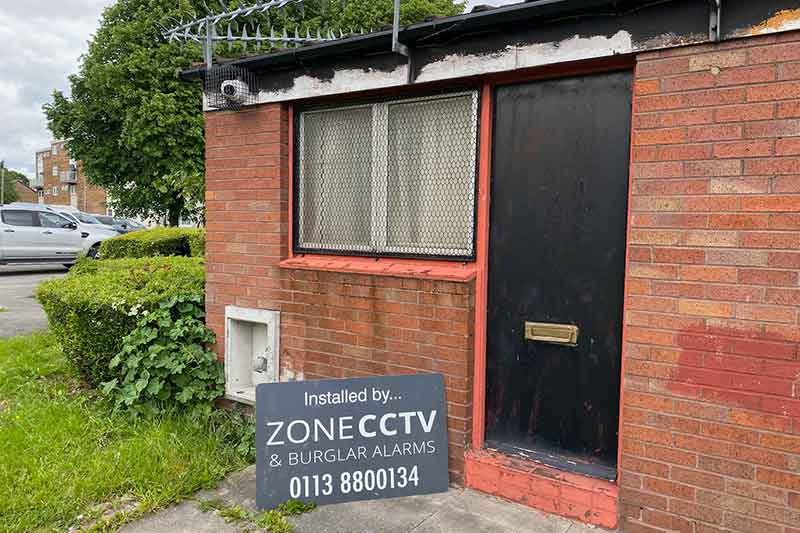 More CCTV installations from Zone CCTV