Home CCTV Install – Adel, Leeds (LS16)
Details of CCTV Installation:
Hikvision IP CCTV cameras

Full site survey and tailor-made CCTV system

Dark fighter technology – full colour picture at night

Strobe lighting, inbuilt speaker and mobile alerts

Acusense technology – advanced motion detection
Looking for CCTV at your home?
More info about this home CCTV installation in Adel, Leeds!
Our experienced CCTV installation team were in Adel (North Leeds) installing Hikvision's IP CCTV cameras for a customer who was looking to improve their home security due to a recent local incident spotted on the local community Facebook page. Our team carried out a full site survey which allowed Zone CCTV to fully understand the circumstances and advise a tailor-made system which would be highly effective in protecting the property.
Zone CCTV advised an IP CCTV system with advanced human detection, plus cameras that have an inbuilt strobe light and speaker.
If a person is detected by the cameras, then the strobe light will flash immediately to let the intruder know they have been spotted. Furthermore, the inbuilt speaker can sound an automated message to the intruder, warning them they are being recorded! The customer can even have a 2 way conversation through the inbuilt microphone and speaker! This is a fantastic feature for preventing would-be criminals who are caught in the heat of the moment.
The picture quality is stunning and, with Hikvision's renowned darkfighter technology, these new CCTV cameras will record in full colour picture in low light conditions. The footage from the CCTV cameras can also be viewed remotely 24/7 via any internet enabled device.
The CCTV system also makes use of Acusense technology which filters out many false activations and intelligently detects just humans or vehicles.
If a person (or vehicle) enters the customers property (within the field of vision of these cameras), an alert with a short video is sent to the customers mobile device immediately. This really is an advanced CCTV system which is guaranteed to make the customer feel safer and more secure in their property.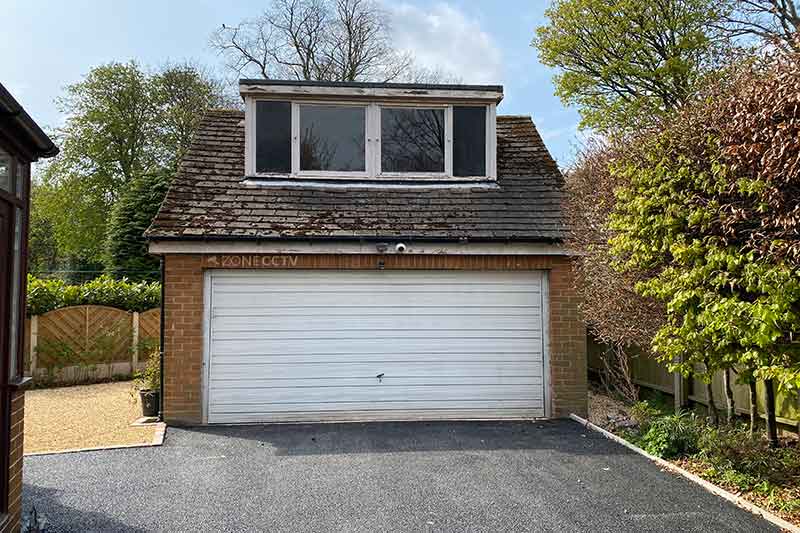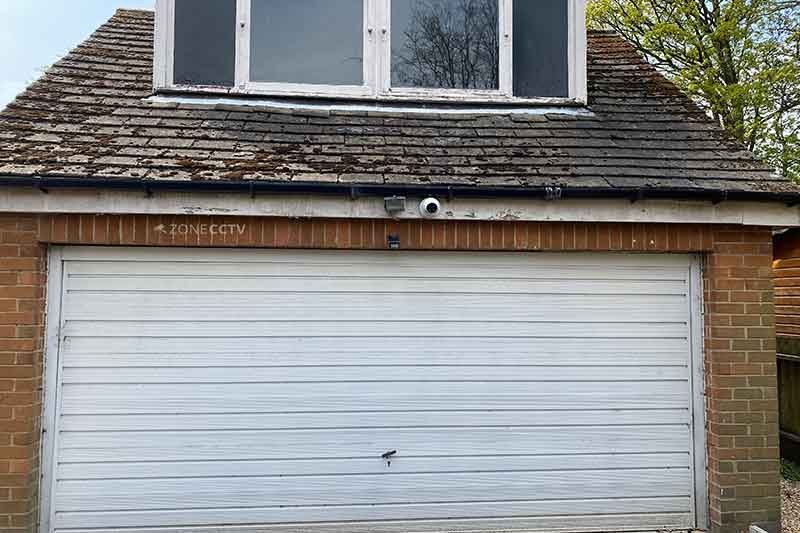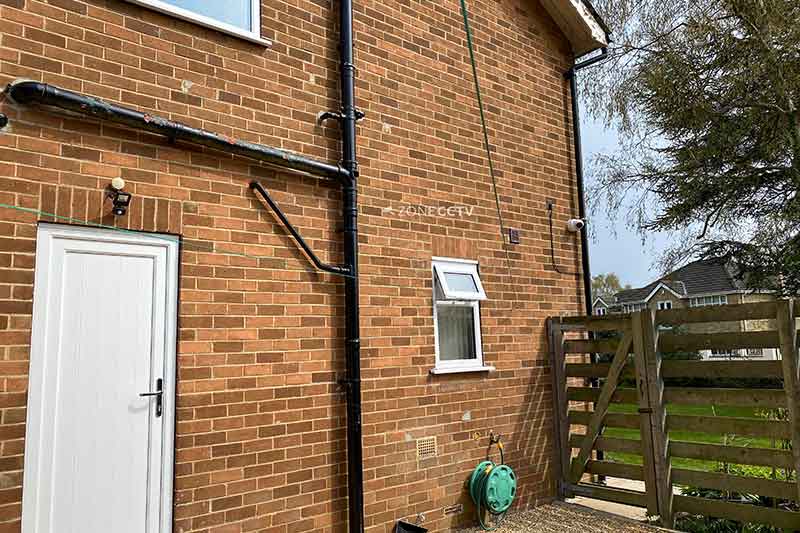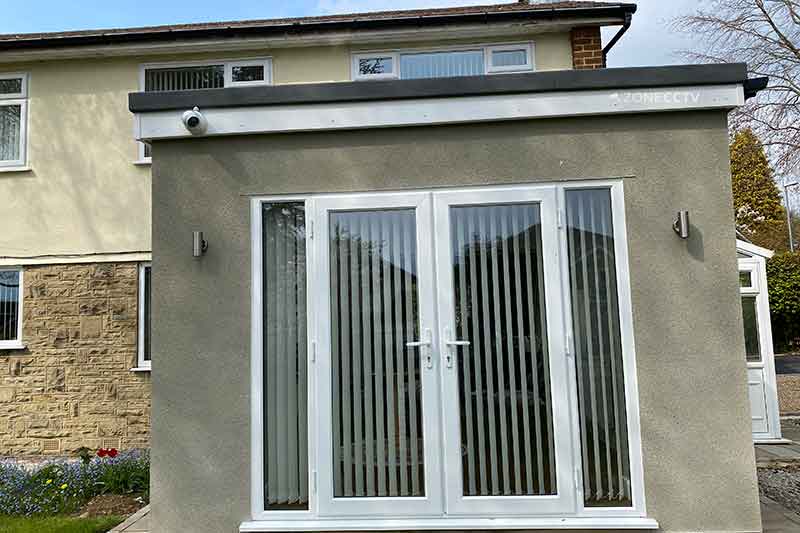 Looking for CCTV at your home?
More CCTV installations from Zone CCTV