Home CCTV Install – Morley, Leeds (LS27)
More info about this home CCTV installation in Morley, Leeds!
People have recently been spotted at this new build street in Morley, Leeds, trying car doors on a night time. This customer wanted to install CCTV to prevent their property and vehicle being targeted by opportunistic criminals.
3 CCTV cameras were installed; to the front, side and at the rear of the property. Our skilled CCTV installers managed to hide all of the cables behind the drain pipes and up through the cavity in the walls. The customer was delighted as the last thing he wanted to see was CCTV cables all over this beautiful newly built house. We always recommend wired CCTV over wireless CCTV due to reliability and security.
The CCTV system has been set up in such a way that if anyone walks near the the property an alert will be sent to the customer's mobile phones immediately. The customer is given the opportunity to see a short video of the incident which triggered the notification immediately. This offers great peace of mind while the property is empty.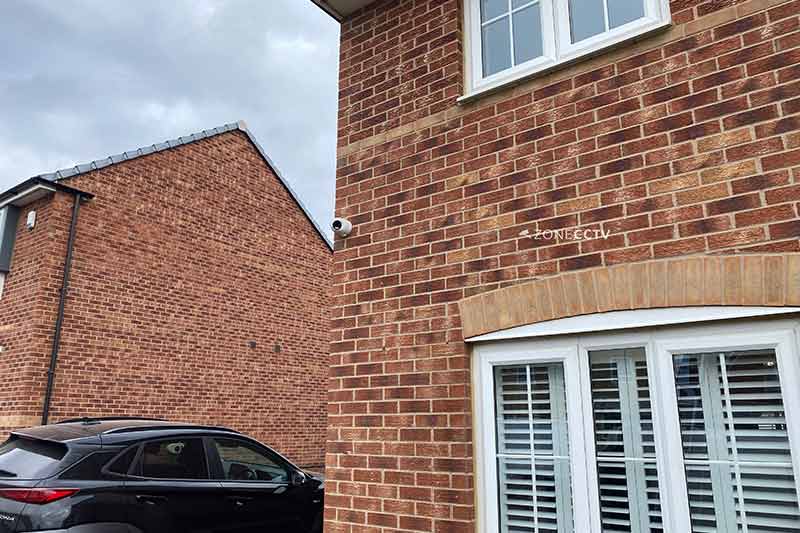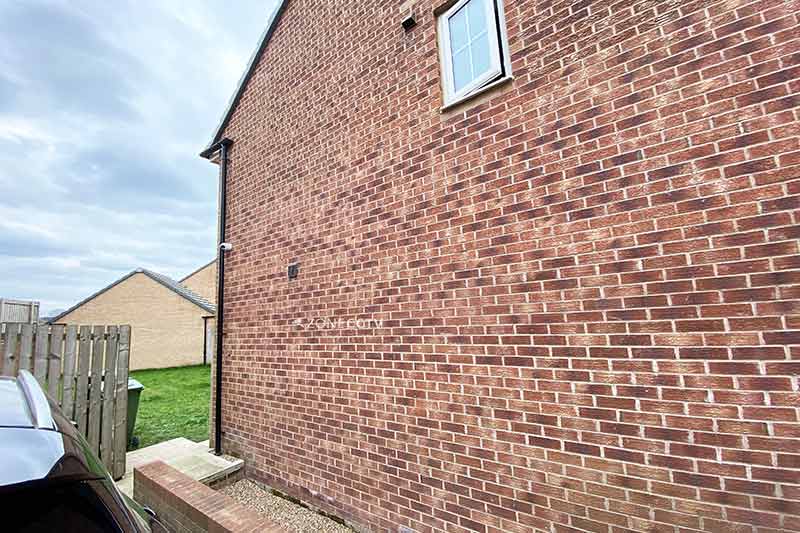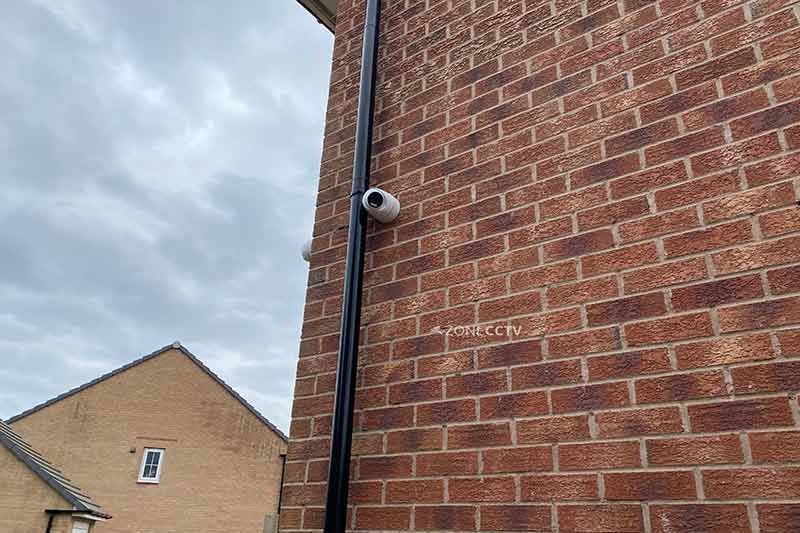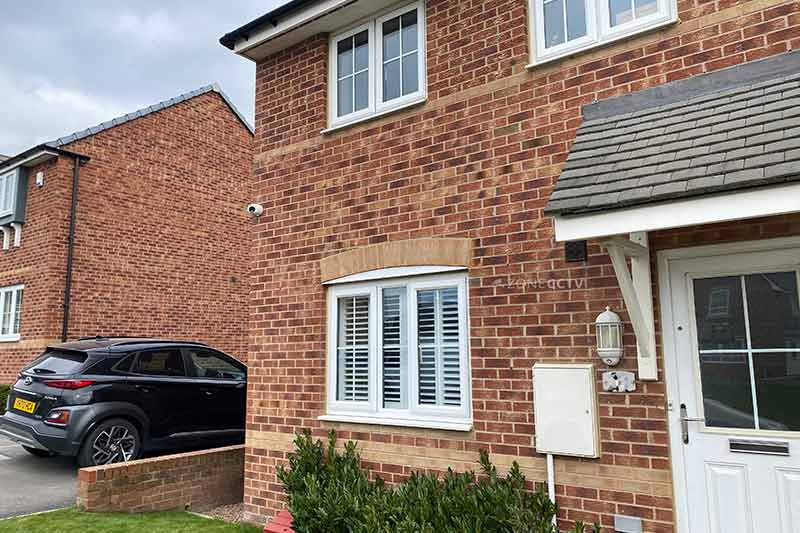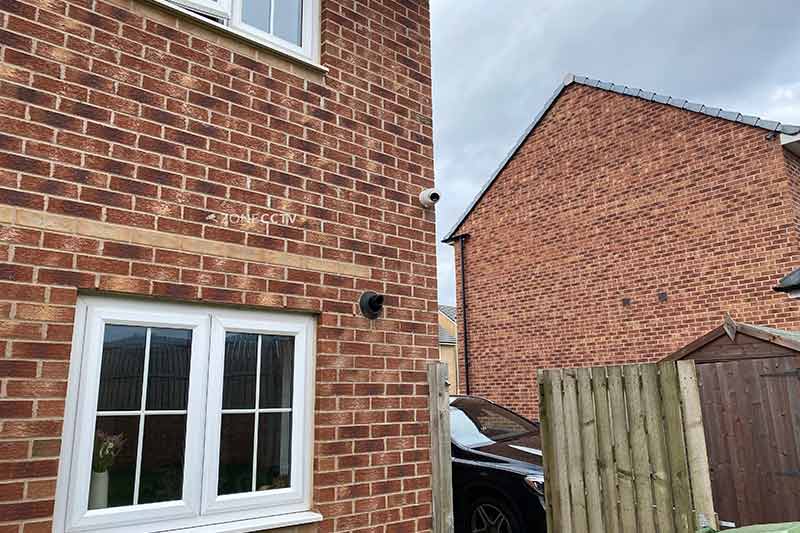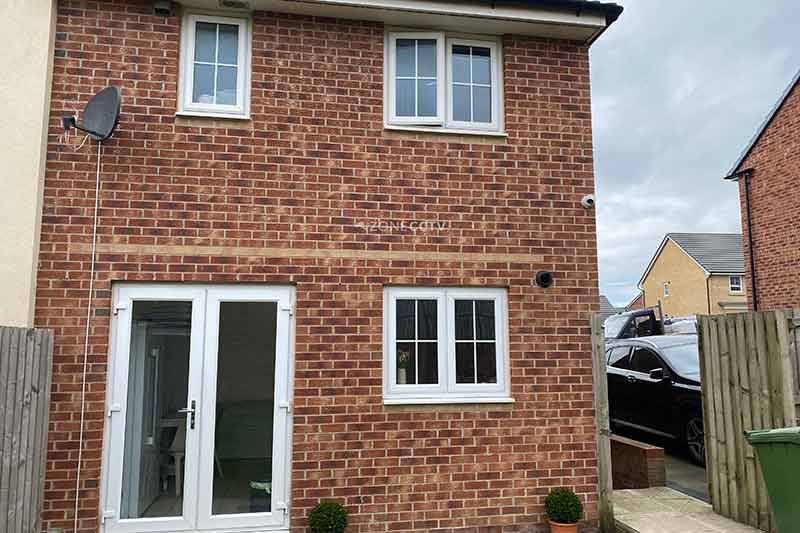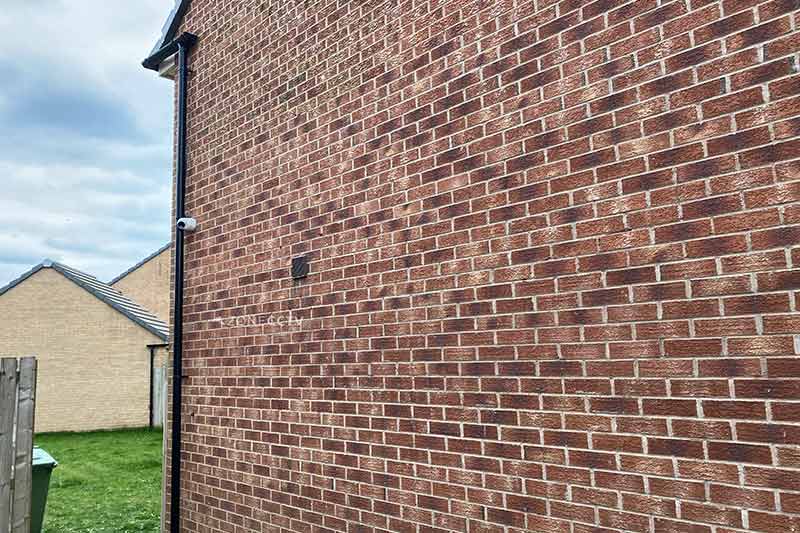 The customer was really pleased with the work carried out by our CCTV installation team and left us a great review!
Needed a CCTV system and Zone CCTV Leeds was first company with great reviews. Simon came and did a survey and gave great advice. The installation team came and did a great job, taking their time to feed all the wires which was great as very clean job. Very professional and made sure all my phones were connected before they left. Quality HD colour night vision cameras installed. You get what you pay for, forget low budget cameras or companies that do poor set ups. Zone CCTV is the place to go.
More CCTV installations from Zone CCTV