More info about this home CCTV installation – including actual photos from footage!
This residential customer, based in Roundhay, Leeds, lives alone and was naturally anxious and unsettled, particularly given they go on holiday frequently. Zone CCTV were able to provide a free site survey the very next day and successfully install the cameras just two days later!
The CCTV cameras fitted by Zone CCTV covered both the front and back entrances to the property and were installed as a future deterrent, following an attempted break in earlier during the year.
View more Zone CCTV Footage on Vimeo!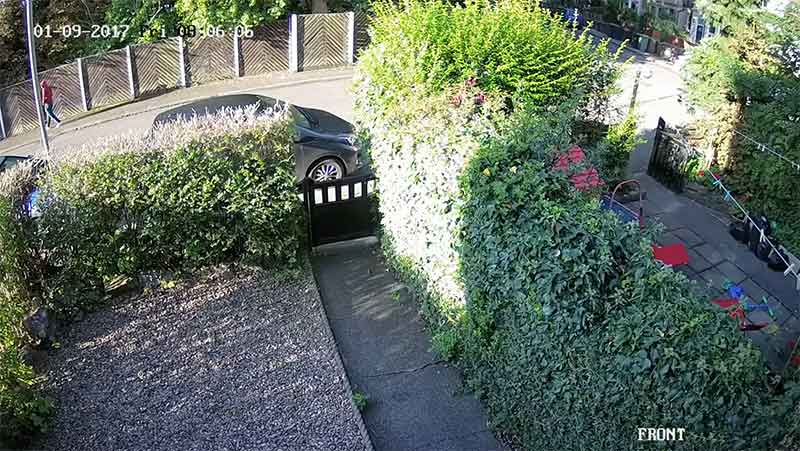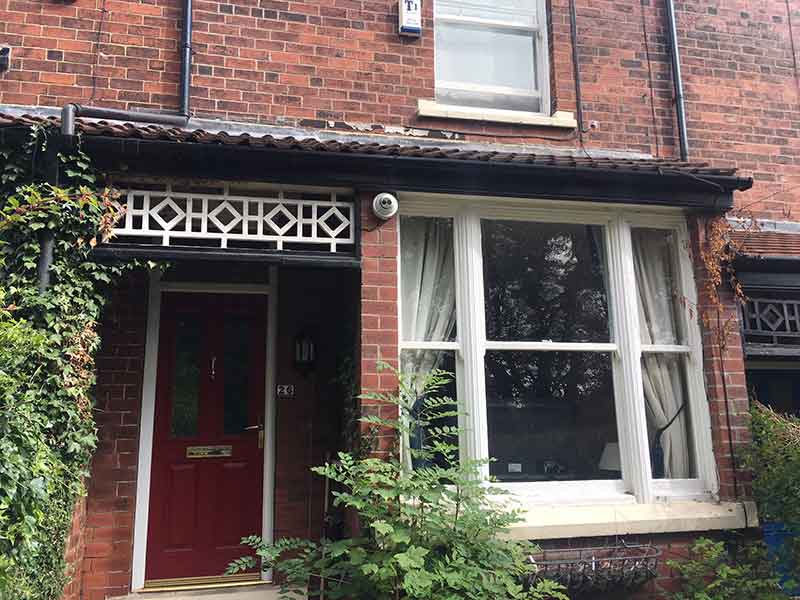 The team at Zone CCTV set up video analytics with this CCTV system. Any time a person walks onto the customers front yard an alert or message is sent the their mobile phone immediately. The customer then has the option to view the incident live, or they can choose to view the 30 seconds of footage leading up to the incident.
All  events are stored on the recording device meaning, that at the end of each day, the customer can catch up on who has been to the property!
The cameras are now a proactive security tool to keep the owner feel save and secure and deter future criminals trespassing or worse!
Interested in a CCTV system that can do all this? Contact Zone CCTV today!
Looking for CCTV at your home?
More CCTV installations from Zone CCTV