Home CCTV Install – Alwoodley, North Leeds
Details of CCTV Installation:
Advanced HD IP Hikvision camera system

Packed with advanced security features

Human detection triggers floodlights

Faultless full colour HD footage at night

Hikvision Acusense technology

8 Channel NVR supplied and fitted

Alwoodley, Leeds, Yorkshire
Looking for CCTV at your home?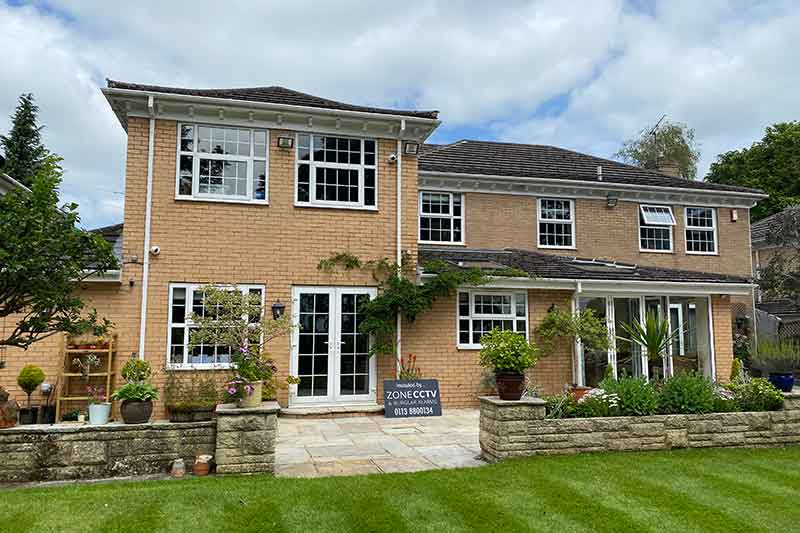 More info about this home CCTV installation in Alwoodley, Leeds!
Our security camera installers were in Alwoodley, north of Leeds, recently where we were invited to install an advanced HD IP Hikvision camera system packed with many features to help improve home security at this stunning property.
After the initial site survey, the main aim was to deter any crime. We advised on the new Hikvision HD CCTV cameras which have the latest human detection tracking. The algorithm in the CCTV cameras can identify a human walking towards to property. This useful technology can trigger the cameras inbuilt strobe light and speaker system to send out a warning to a potential intruder. It puts them on notice; letting them know immediately that the cameras are live, they have been noticed and they are being watched!
We also added a relay on the camera installed to the rear of the property. When a person crosses the detection line, it will turn on all the powerful flood lights. The detection distance and accuracy is so much better than the standard floodlight PIR. Hopefully any intruder will be deterred at the bottom of the garden. The lighting also helps the camera produce a great colour picture at night.
The camera at the front of the property also has an inbuilt speaker. When a person walks up to the front door the customer is notified via their mobile phone. The customer is then able to activate a 2 way conversation with someone through the camera. There is no limit on the number of mobile phones the app can be connected to.
Our engineers also managed to hide all the cables on the outside of the property. The customer was really happy with the installation and kindly recommended us to his friends, one of whom we are doing a free site survey for next week!
ZoneCCTV are based in Leeds and cover residential and commercial properties right across West Yorkshire and beyond.
To arrange a site survey at your convenience, please contact us.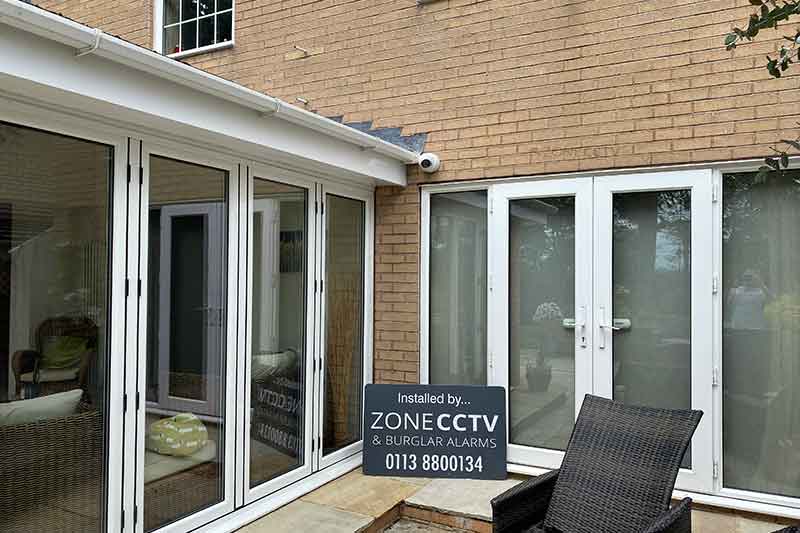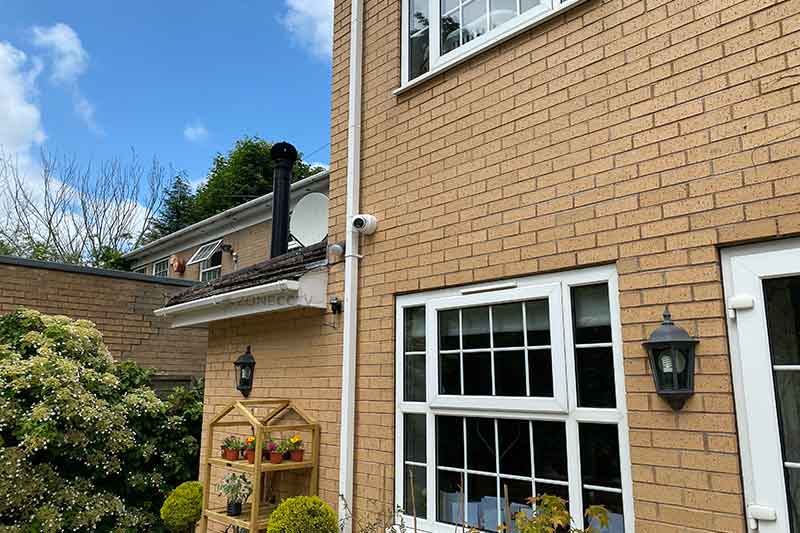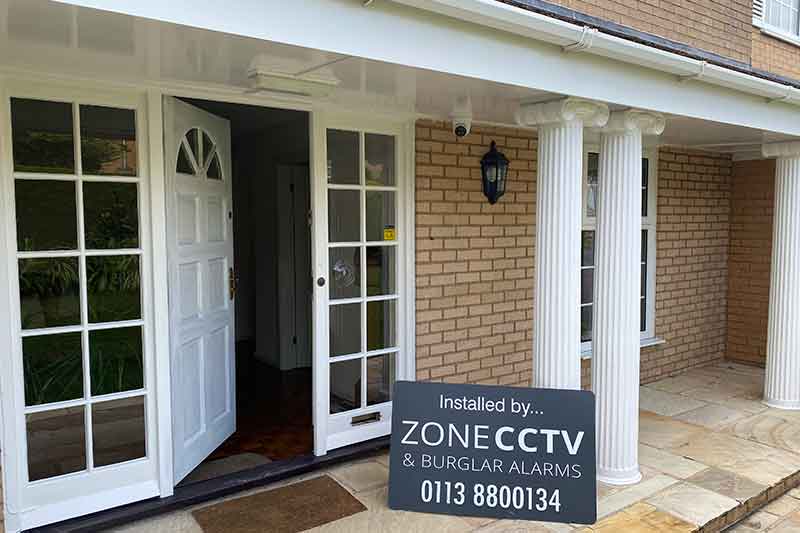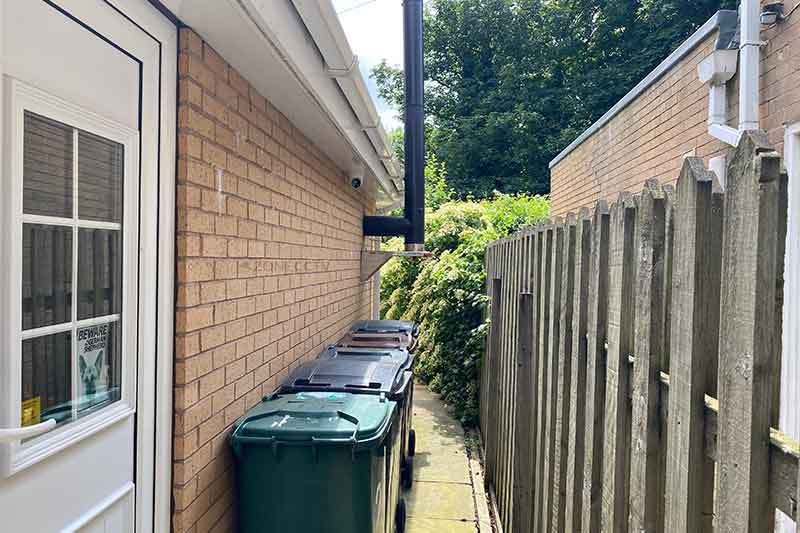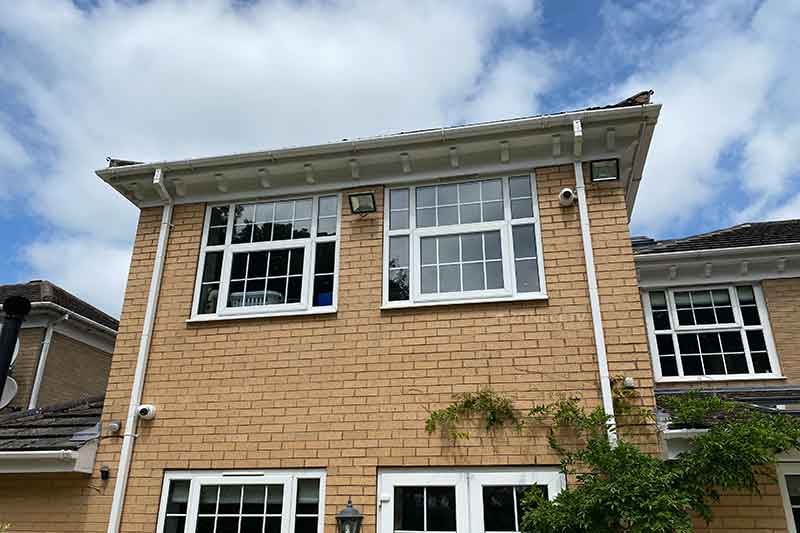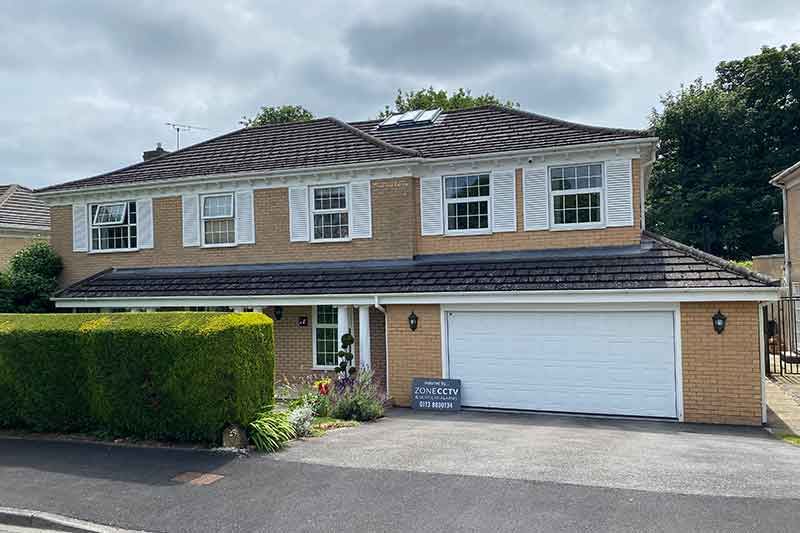 More CCTV installations from Zone CCTV