Home CCTV Install – Starbeck, Harrogate (HG2)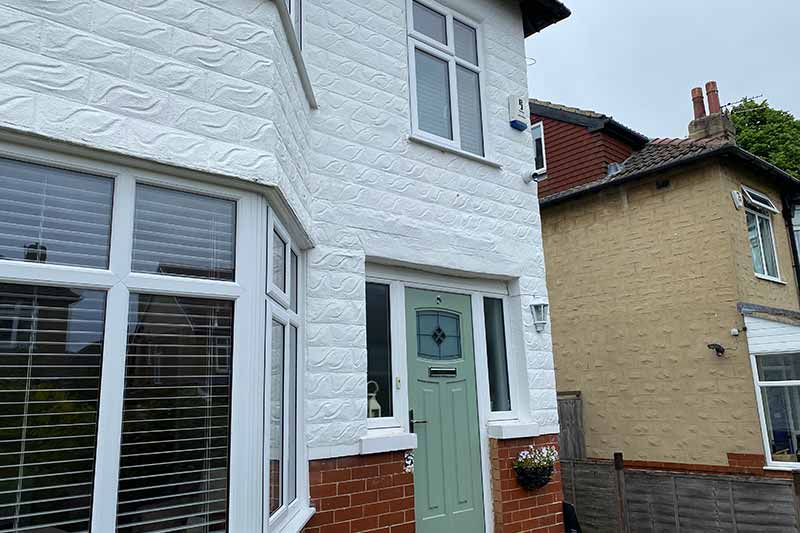 More info about this home CCTV installation in Starbeck, Harrogate!
Here are some photos of a CCTV installation carried out recently by the team at ZoneCCTV in an area of Harrogate called Starbeck. The customer expressed an interest in a CCTV system which would give her accurate and timely notifications if somebody were to walk down the driveway on her property. The customer had recently experienced times where parcels that were supposed to have been delivered to their property were going missing. The beauty of the Hikvision CCTV systems installed by Zone CCTV is that they are recording every second, rather than only kicking in the recording when motion is detected. The property owner is never in any doubt as to wether an incident happened or not.
The footage recorded by the security system is stored locally on the CCTV recorder, which can record full high definition footage, 24/7 for at least two weeks. There are no monthly cloud storage fees to pay and the account is also linked to the customers mobile devices, including smartphones and tablets. As you can see in the video below, if somebody walks towards the property the customer gets an almost instant notification and can either go straight into live view or can playback a short video showing the event. This truly is next level home CCTV monitoring and we are finding many more of our customers now requesting information on and indeed installing these high-tech CCTV systems with human monitoring included.
The CCTV cameras are installed by our experienced installations team and full training was given to the customer before they left, ensuring complete peace of mind because the customer knows exactly how to operate the new system.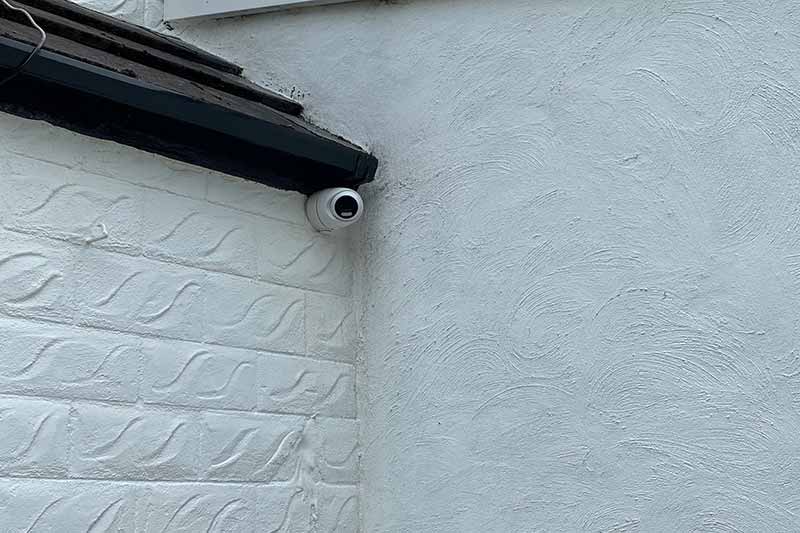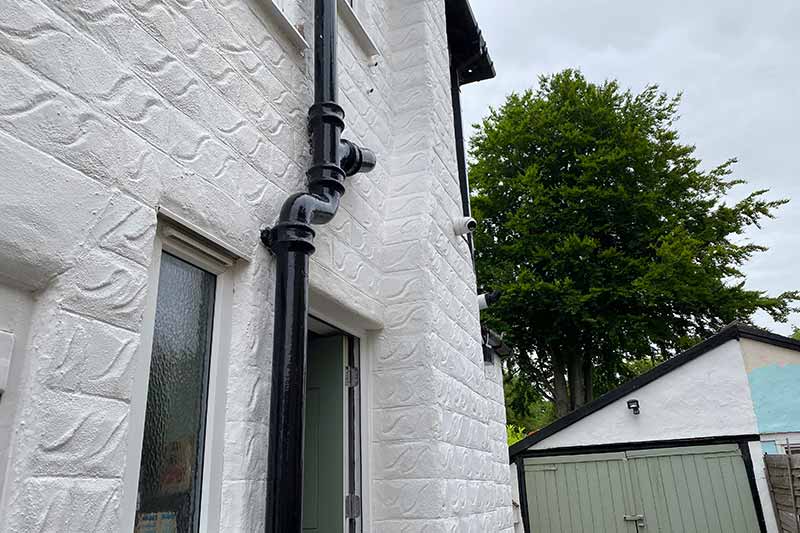 If you're in Harrogate and are looking to upgrade your CCTV system, feel free to call ZoneCCTV on 01138800134. We are open 7 days a week to take your calls and our experienced team are on hand to answer any queries you may have.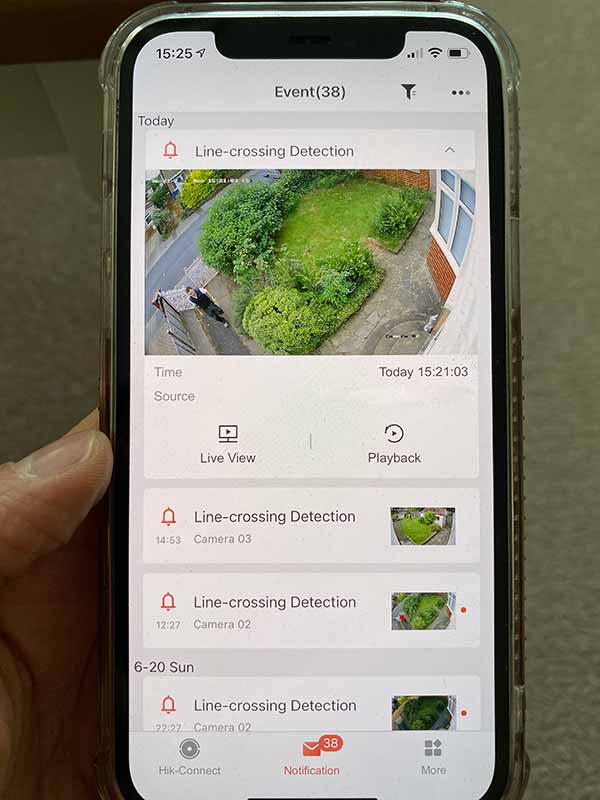 Looking for CCTV at your home?
A Glowing Testimonial from this residential customer in Harrogate!
I had 3 cameras installed. I got a monitor connected to a TV in my bedroom and also to my mobile phone as well. I am delighted with the quality of the work and the system. I am not very technical, but the installer and Simon have been very patient with helping me understand it. Their aftercare service has been excellent. I got a new mobile phone and Simon helped reinstall the app on my new handset. I would highly recommend the company.
More CCTV installations from Zone CCTV