Home CCTV Install – Bramley, Leeds (LS13)
Details of CCTV Installation:
Full colour picture when viewing at night

Discrete, white turret CCTV cameras

Full high definition recording

Linked to all customer mobile devices for remote viewing

Burglar alarm system fully updated

Bramley, Leeds, Yorkshire
Looking for CCTV at your home?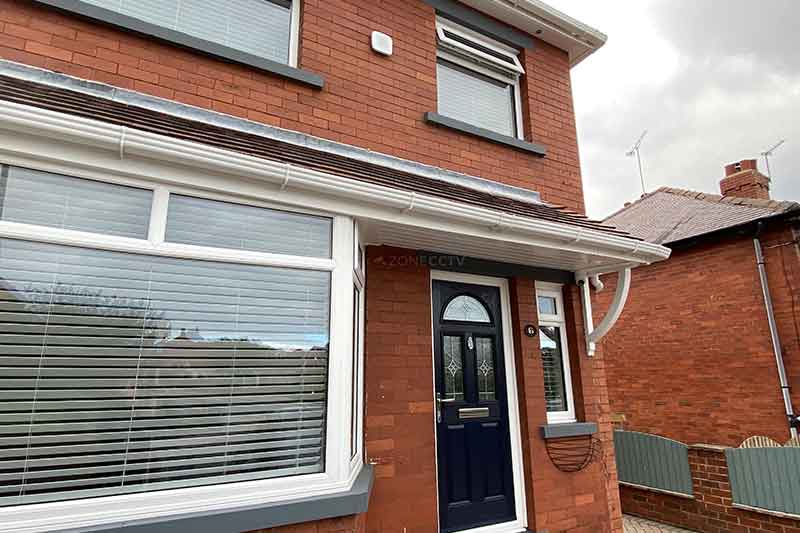 More info about this home CCTV installation in Bramley, Leeds!
Our engineers installed 3 new home security cameras to a property in Bramley, Leeds. Unfortunately the customer had been the victim of a recent a break-in and turned to Zone CCTV for advice on how to improve their home security. A site survey was booked in on the same day the customer made an enquiry.
We advised on having CCTV cameras installed as they are a great deterrent to crime. We feel it is important to have the cameras clearly displayed and not having the security cameras too high up. If anybody walks up the driveway or enters the back garden the cameras are clearly visible to deter a possible crime from happening.
Zone CCTV were also happy to upgrade the burger alarm at this property. The existing system was over 20 years old and it wasn't even being used. Our engineers decommissioned the old alarm system and fitted a new high-tech intruder alarm system.
The latest alarm systems we install give the customer the ability to receive all notifications through their mobile device when the alarm is set off. Once the alarm is triggered all phones connected to the system will receive an alert and, optionally, a call centre will contact all key-holders registered in priority order. Learn more about our burglar alarm installation service here.
Additionally, one of our latest innovations, the 'human detection tripwire' was added to this new camera system.
Any person in the garden or who walks down the front driveway will be detected and high definition video will be sent to the customers mobile phones immediately.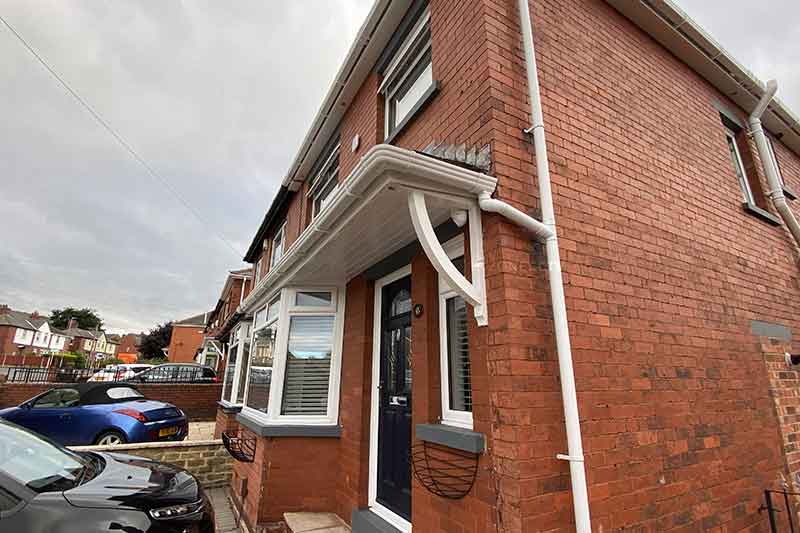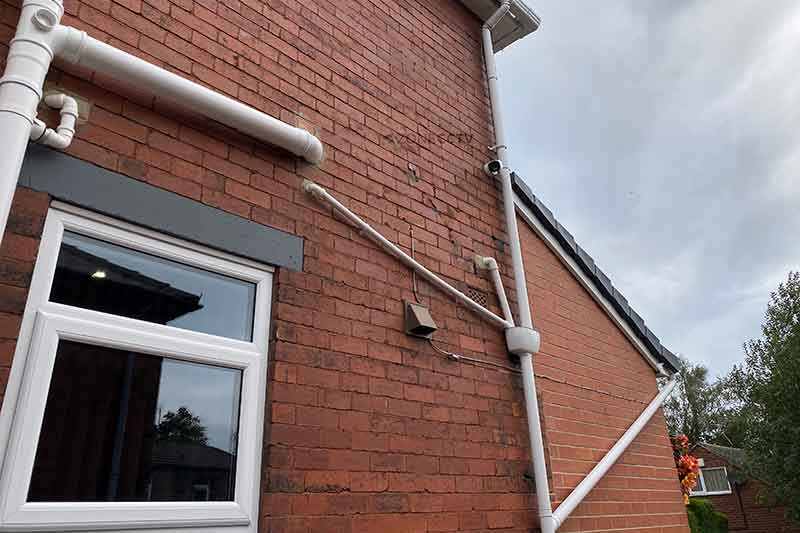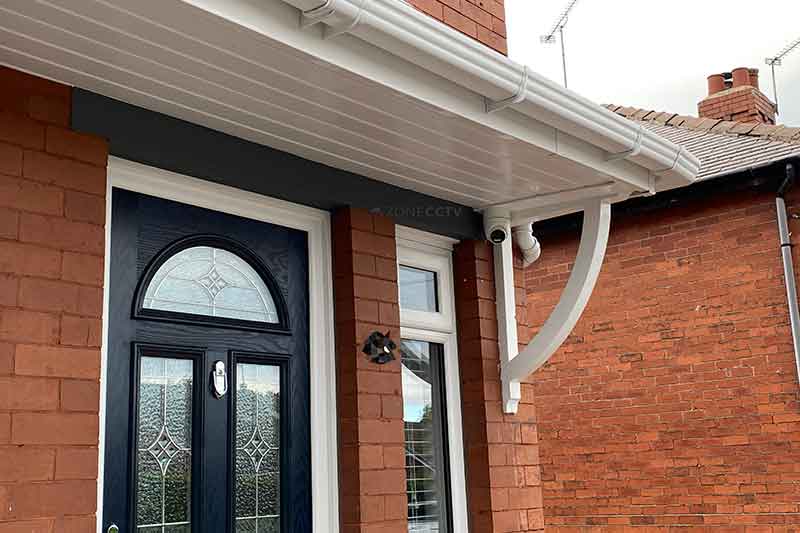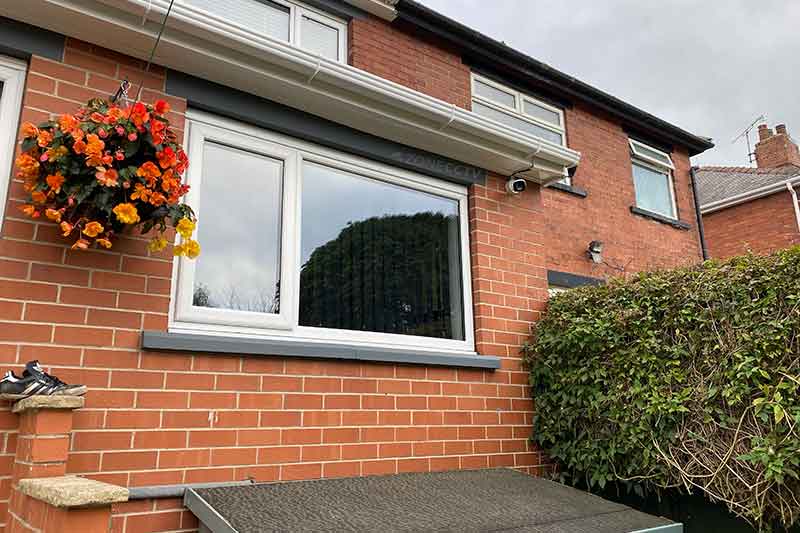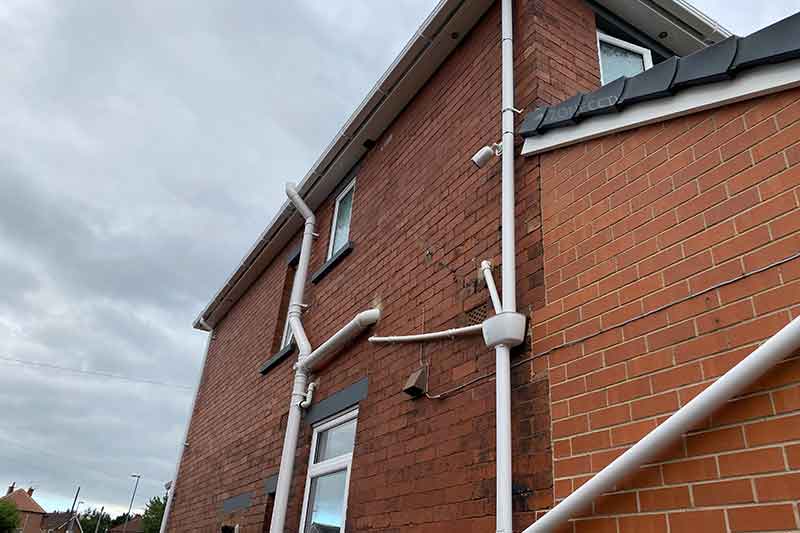 At night time these new CCTV cameras generate a full colour picture which makes identifying individuals a lot easier compared to using a black-and-white footage from the standard CCTV cameras. An example of the full colour CCTV cameras can be found on the video below.
Zone CCTV have been improving home security in Leeds for many years. If you would like our advice on how we can improve the security at your property please feel free to call us any time. We are open seven days a week and can be contacted on 0113 8800134 , or alternatively request a callback in the contact form.
Looking for CCTV at your home?
More CCTV installations from Zone CCTV