Home CCTV Install – Sandmoor Lane, Alwoodley (LS17)
Details of CCTV Installation:
Upgraded memory on the recording device

Flood lights to the front and rear

Tidy installation – no visible cables

Total property coverage with HD recordings

Human detection capabilities – mobile notifications

Alwoodley, Leeds, West Yorkshire
Looking for CCTV at your home?
More info about this home CCTV installation in Alwoodley, Leeds!
The Zone CCTV installation team were busy in Alwoodley, Leeds this month; improving the security at this extended property. The customer had picked up on reports of recent burglaries in the area, and as such they were willing to do everything possible to reduce the odds of their property becoming a target.
The customer had invested in an existing wireless doorbell camera, however they found it wasn't really providing much in the way of peace of mind as a security measure.
A few disadvantages to the existing door bell are:
Only records then motion is detected

Picture quality not that good

Can disconnect from the broadband router
Get stolen as they are so low down

Monthly charge for cloud storage

Black and white picture at night time
Zone CCTV installed a 5 camera system to cover all areas of this fairly large property in Alwoodley. The cameras have intelligence motion sensors which enable them to detect a person walking on the grounds of the property. Immediately after the human detection kicks in, a short HD video clip is sent securely to the mobile devices set up by the owner.
The CCTV system is recording every second from every camera for 2 weeks continuously, so nothing is ever missed. There are no monthly payments and the customer can have the system linked to send notifications and video clips showing intruders to unlimited mobile phones.
Our skilled engineers also managed to hide all the cable for a very neat and tidy security camera installation.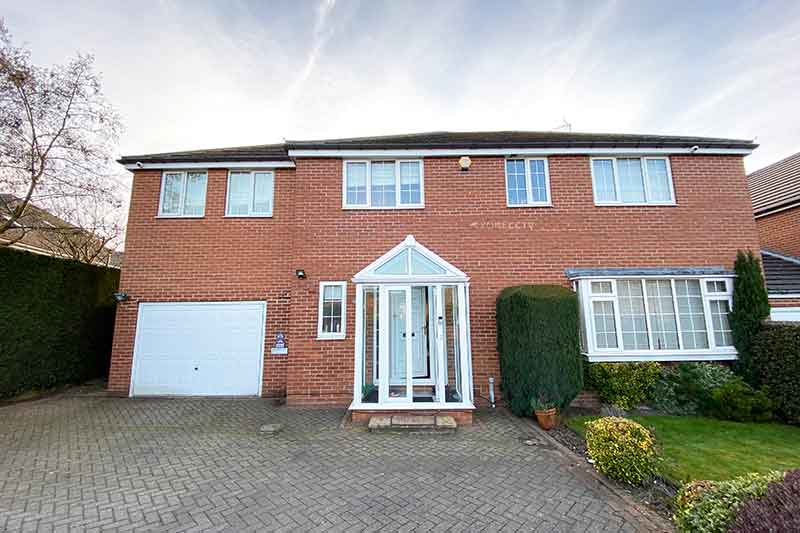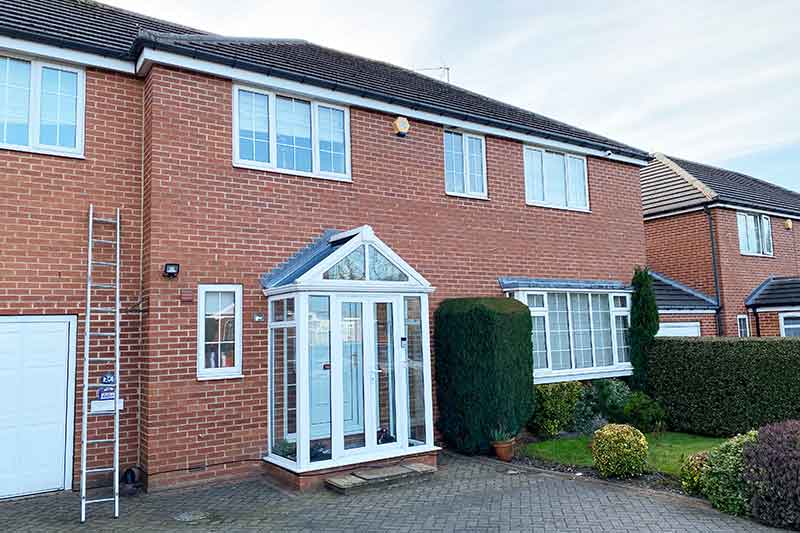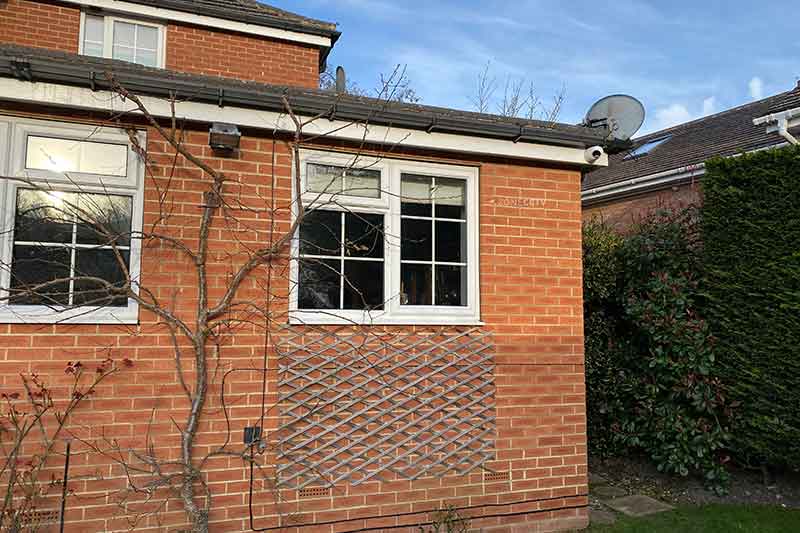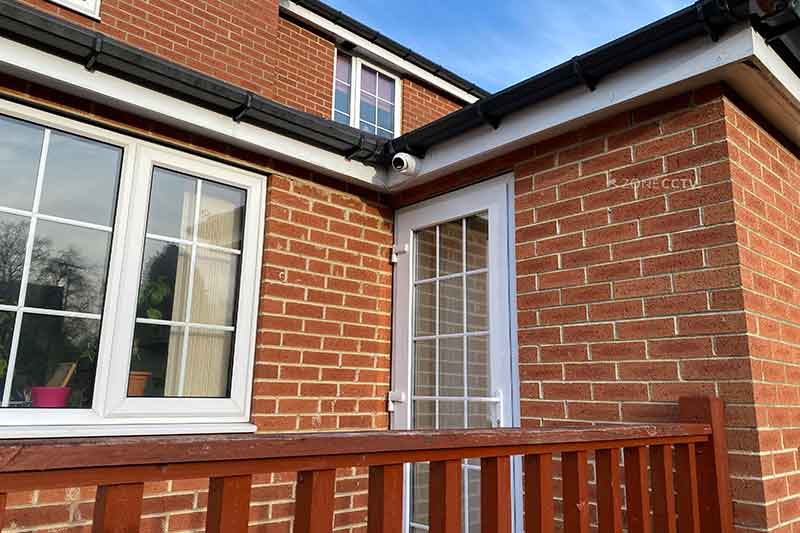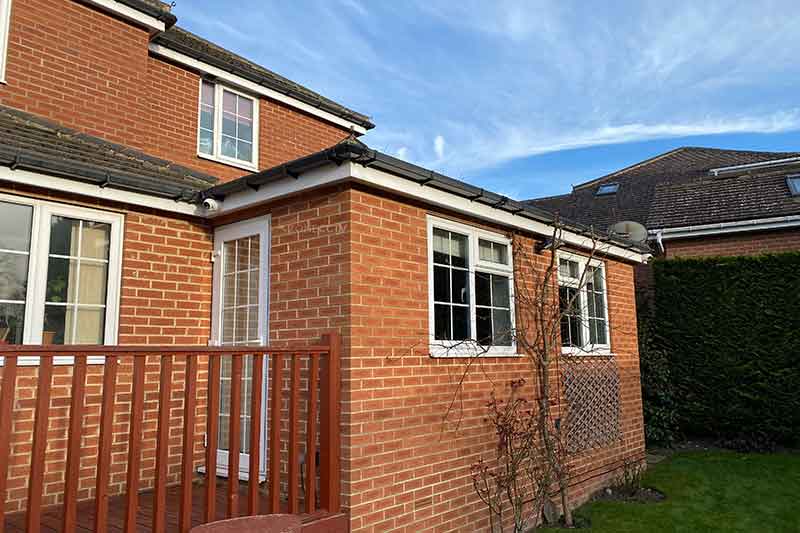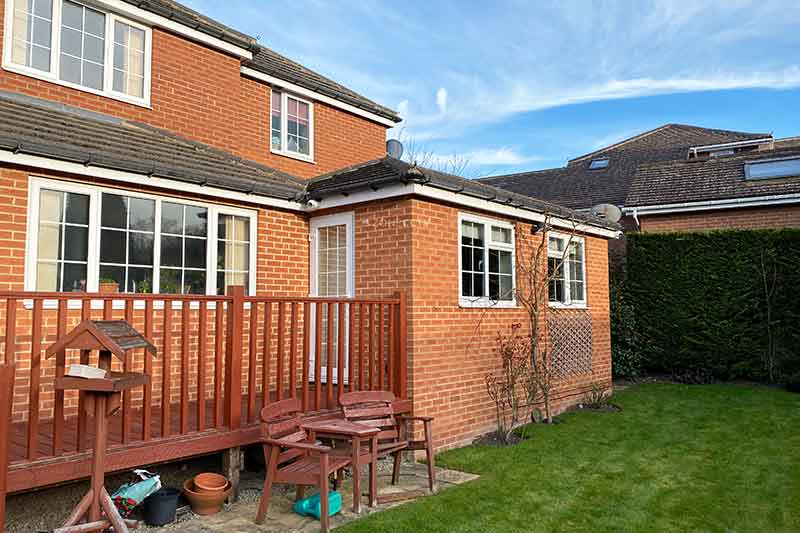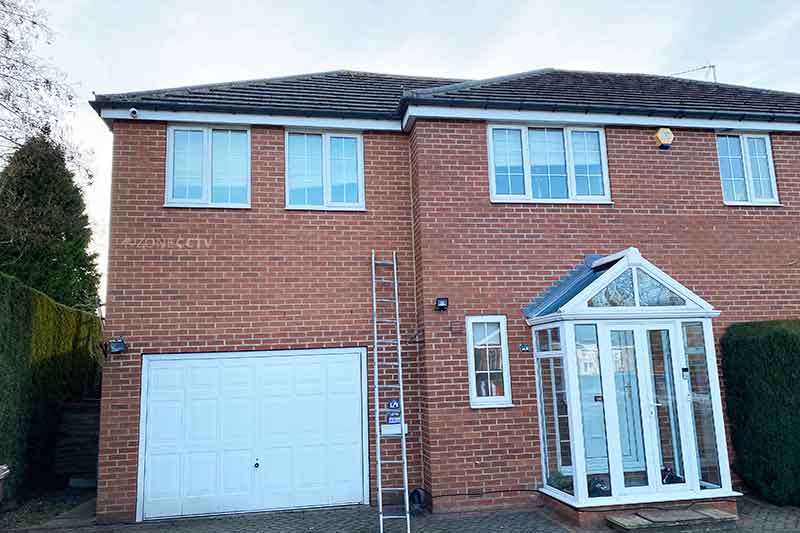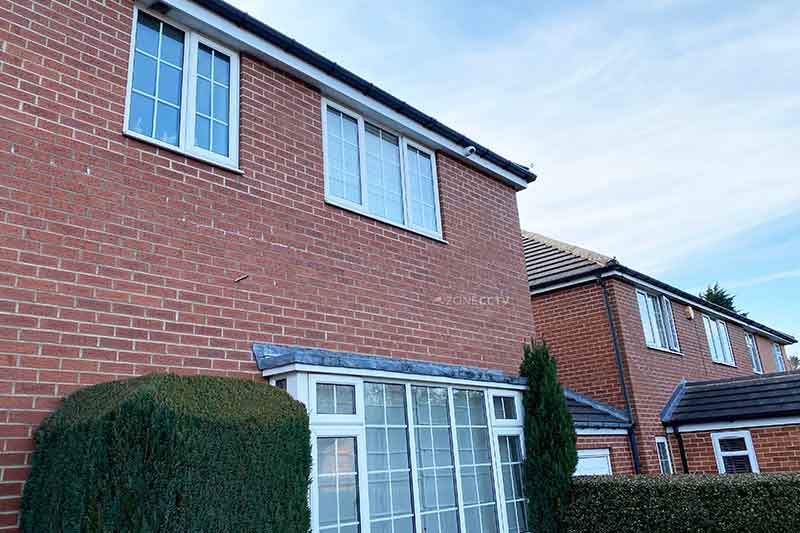 The customer as very happy with the end results and kindly left us a 5 star review! More of our reviews can be found here.
Zone CCTV are specialists in home security. We offer a free site survey where we can recommend and explain the multiple products and services we offer to protect your property. If you would like to arrange a free site survey at your convenience please call 0113 8800134. We are open 7 days a week and we're always happy to help.
Looking for CCTV at your home?
More CCTV installations from Zone CCTV