Home CCTV Install with 2-Way Audio and Built In Microphone – Leeds
Details of CCTV Installation:
4 x Hikvision IP CCTV cameras

Advanced human detection capabilities

4 human detection zones per camera

2-way audio and microphone

App set-up and demonstration included

Quick and tidy installation
Looking for CCTV at your home?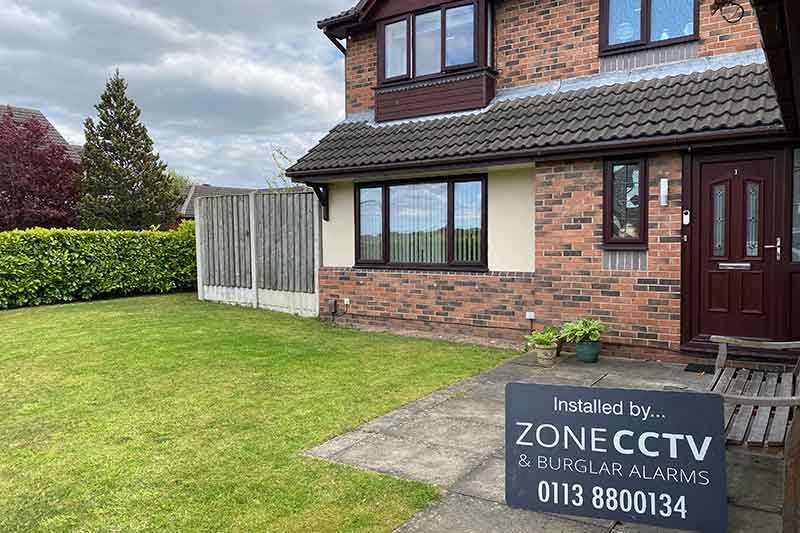 More info about this home CCTV installation in Leeds!
After the initial enquiry ZoneCCTV surveyed this customers property in Leeds to give some advice on improving their home security. Sadly, there had been a number of recent burglaries in the local area and the property owner had even noticed a trespasser in their garden at night time. Feeling alarmed by this incident, the property owner was keen to discuss their options with regards to preventing crime and deterring future criminals from trespassing on their property.
ZoneCCTV advised installing the very latest IP CCTV cameras. These cutting edge security have many preventative features which help to deter anybody up to no good from entering the property in the first place.
This starts with the advanced human detection algorithm embedded into the cameras and the network video recorder. Boundaries can easily be set in the form of an intrusion zone or perimeter trip wire crossing. Up to 4 zones can be set per CCTV camera. If a person came close to the property, the camera would trigger the built-in strobe light. The flashing light lets the person know that the camera is live and working, giving them an immediate visual cue that they have been spotted!
The customer would receive an alert instantly on their mobile phone. Clicking the alert opens up the app which then allows them to talk through each individual camera. The 2-way audio feature can be very useful, especially when you spend a reasonable amount of time away from your property. It gives you peace of mind that you can get updates of events happening around your property while having the ability to intervene instantly if required.
There is a great example of the advanced human detection cameras working at a property in Leeds shown in the video below.
The human detection allows the CCTV camera system to remove many false alarms, common with products like the cheap and cheerful doorbell cameras currently flooding the market. The software on the cameras is regularly updated by the manufacturer and new features are introduced from time to time.
One of the coolest features of these CCTV cameras is that it allows the owner to remotely set off a siren and strobe light, right from within the app.
Prevention really is better than the cure, and this CCTV system will definitely help you in preventing becoming a victim of crime! If you would like us to have a look at your business or home to see how we can improve the overall security, then book in a free site survey today. ZoneCCTV are available to take calls 7 days a week on 01138800134 or request a call back and we can call you at your convenience.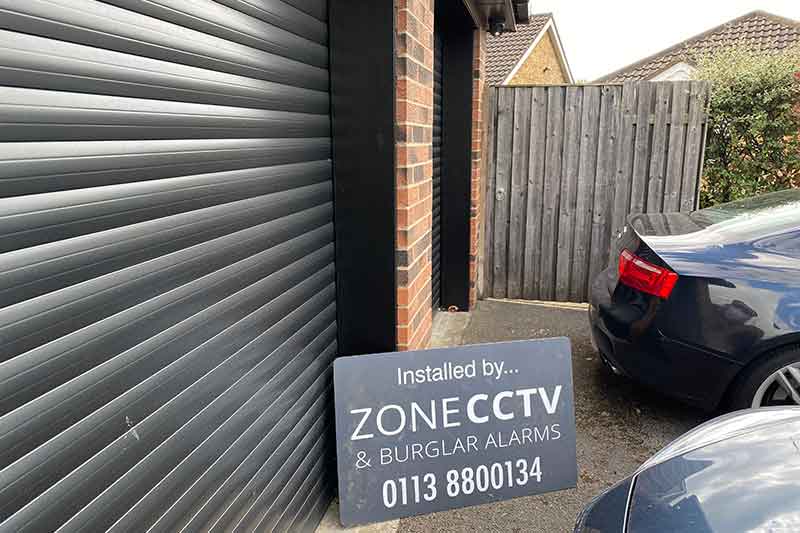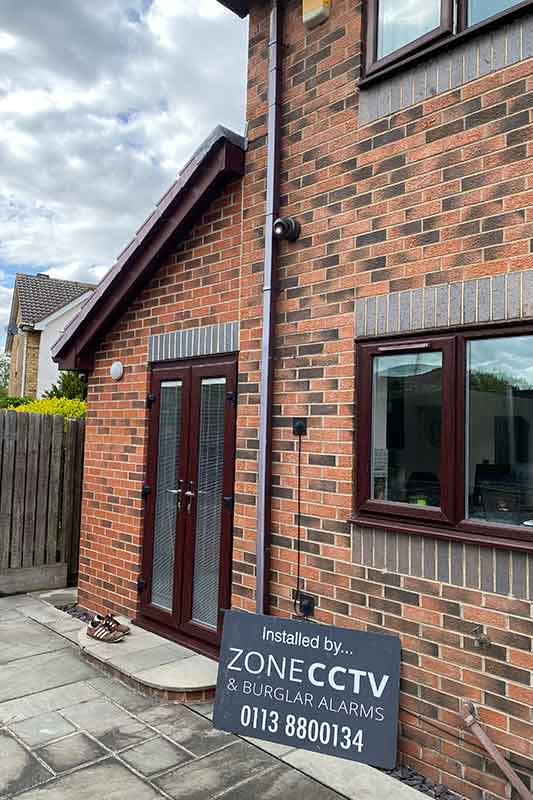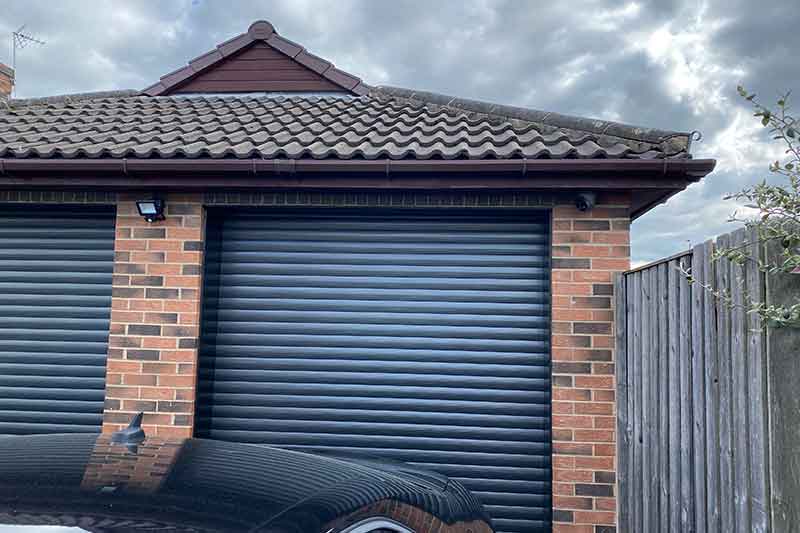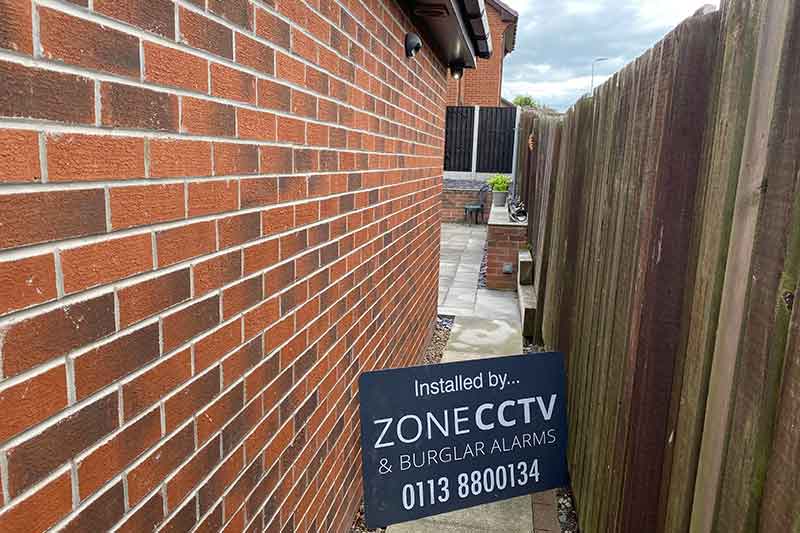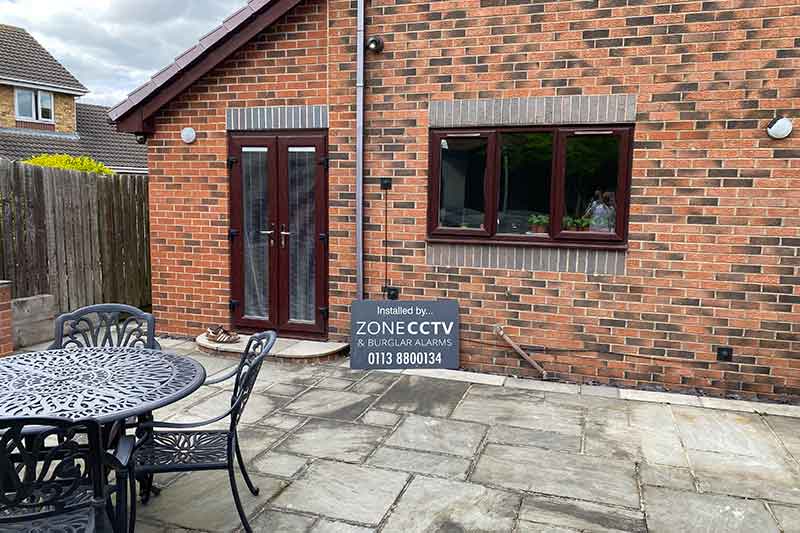 More CCTV installations from Zone CCTV