Commercial CCTV Install – Baildon Golf Club, Bradford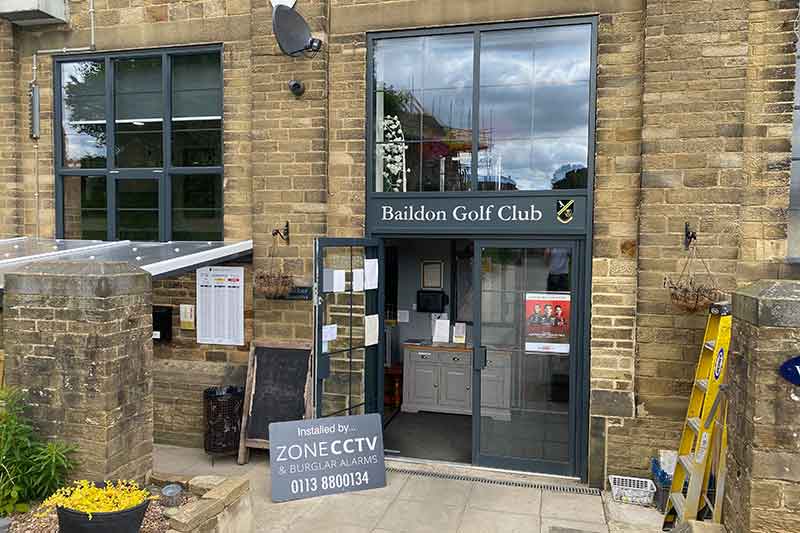 More info about this commercial CCTV installation in Bradford!
Here are some photos and a video of a recent commercial CCTV installation at Baildon Golf Club, near Shipley. The Golf club has undergone extensive refurbishment and the proprietor wanted to update the security after a recent attempted burglary. Zone CCTV set up a meeting with the committee and gave them advice on how best to achieve this. Following our visit, we recommended future proofing the installation by installing Hikvision's IP CCTV cameras with a large NVR.
The cameras have an amazing wide angle lens, which captures large areas with superb clarity. For example, just one camera can cover the whole bar area. The CCTV cameras used are the 2nd generation IP Dark fighter cameras with inbuilt speakers and strobe lights. Our engineers set up the human detection boundaries while installing the new security system. Any person detected inside or outside the property will trigger the cameras to send a warning message and set off the inbuilt strobe light to flash. This is a great way of deterring any unwanted people, while quickly alerting the management.
Zone CCTV also installed a HDMI splitter and converter so that the system could be connected to a local monitor and a screen in the secretary's office. Our engineers also installed a new data cabinet to keep the recorder, sky box and other components in, meaning it cannot be unplugged or damaged.
As with all our CCTV installations, the cables were neatly installed so that they weren't on view; achieved using a mixture of grey and white cameras to match the golf clubs decor.
Baildon Golf Club is such a lovely golf club; we would defiantly recommend having a look! The staff were great whilst our CCTV installers were on site for a few days – very welcoming and always kept us topped up with coffee! Even though we didn't get time for a round of golf it looks like a lovely course to play.
If you are looking to install or upgrade your business CCTV system or general security, feel free to call us to book in a site survey. Zone CCTV have an extensive portfolio of commercial customers.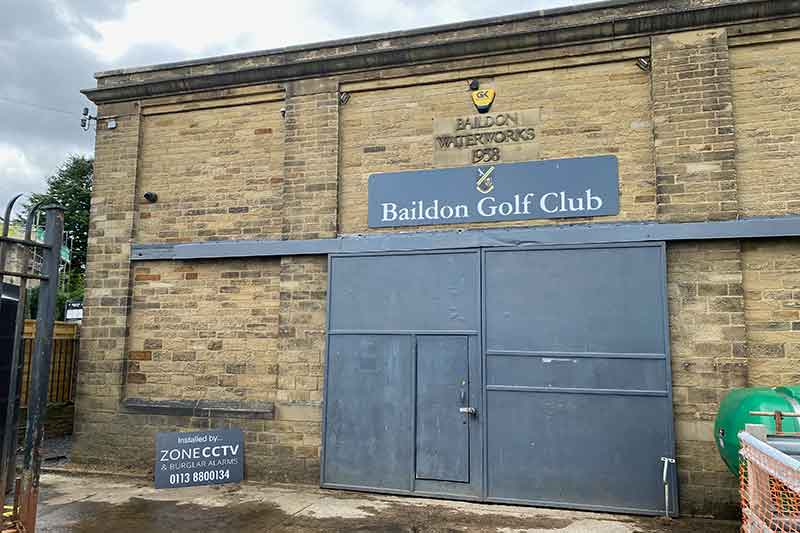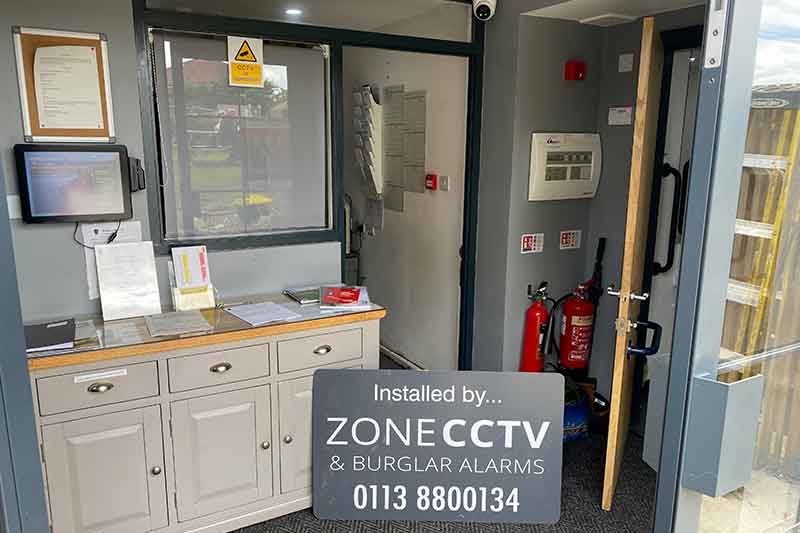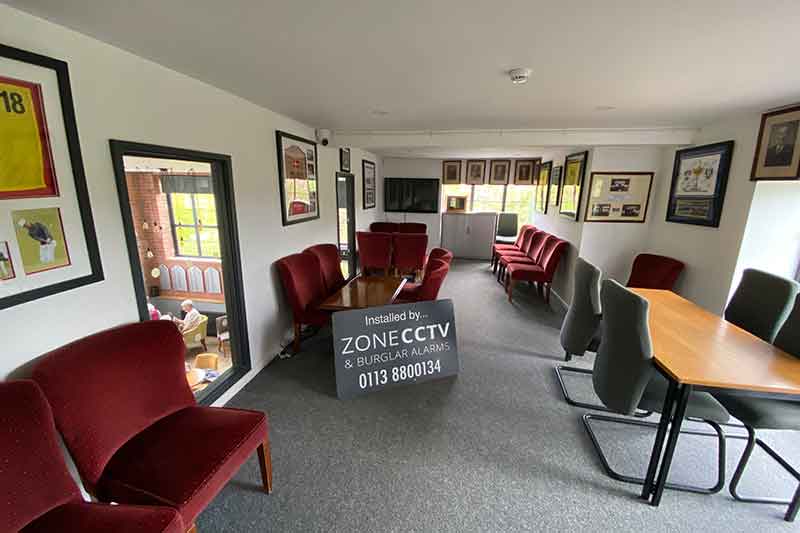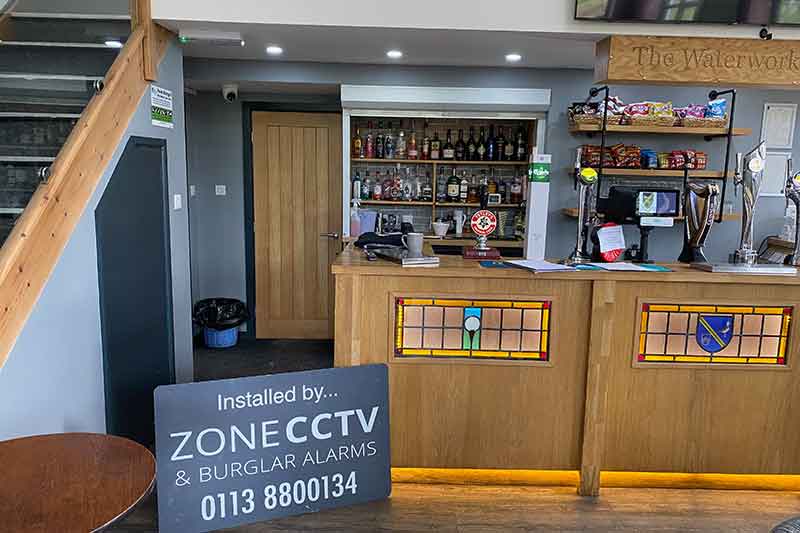 More CCTV installations from Zone CCTV