Home CCTV Install – Harrogate, North Yorkshire (HG2)
Details of CCTV Installation:
2 x HD CCTV cameras installed

High definition security cameras

Colour view cameras – exceptional picture quality at night

Cloud storage – no risk of recording device being stolen or tampered with

Cloud storage available on any Hikvision CCTV system installed by Zone CCTV. Contact us for more information!

Installation within the week

Harrogate, North Yorkshire
Looking for CCTV at your home?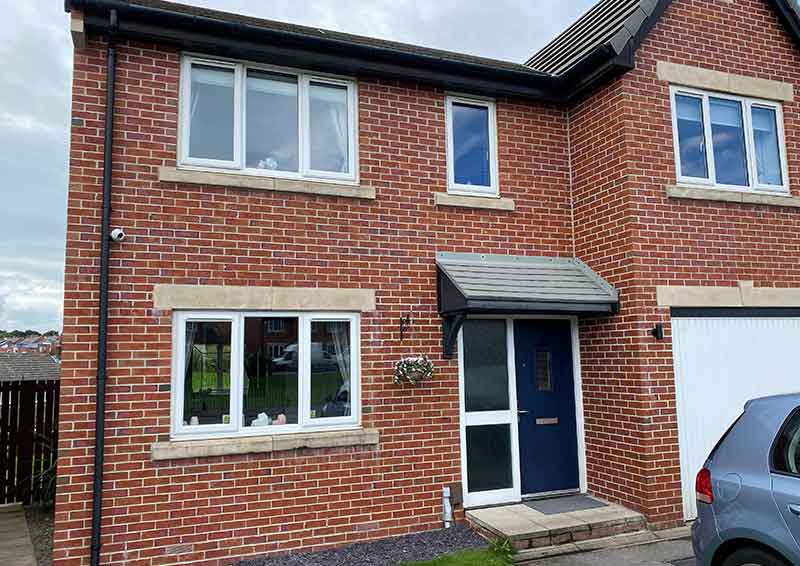 More info about this home CCTV installation in Harrogate, North Yorkshire!
Our CCTV installation engineers were in Harrogate recently, where we were invited to install security cameras at this new build property. There were no windows or doors on either side of the house, and our free initial site survey identified that 2 cameras would be sufficient to ensure coverage of both the front door and back garden.
The customer opted for the new colour view CCTV cameras, which create a fantastic quality colour picture day and night. Our engineers carefully hid the cable behind the drainpipes so it wasn't on view. We don't install wireless cameras as nothing beats the reliability and quality of a wired CCTV camera, however our installation team take great care in planning and installing to ensure you don't have cables on show everywhere.
Zone CCTV always cable the CCTV cameras, rather than relying on wireless connectivity. With wireless CCTV cameras there is always a strong possibility of the cameras disconnecting from each other and your recording device, which increases the risk of loosing the footage.
This particular customer informed us that they had been burgled many years ago and unfortunately the perpetrators took the recording device with them! understanding of the concerns here, our team were able to offer cloud storage, which backs up all CCTV footage to a remote server and holds the information for 30 days. The cloud storage is charged per camera, per month and can be configured to record up to 12 months. This service can be added to any Hikvision CCTV system. For more information on cloud storage for your CCTV footage please feel free to contact us.
For more information on our home CCTV installations in Harrogate please click here.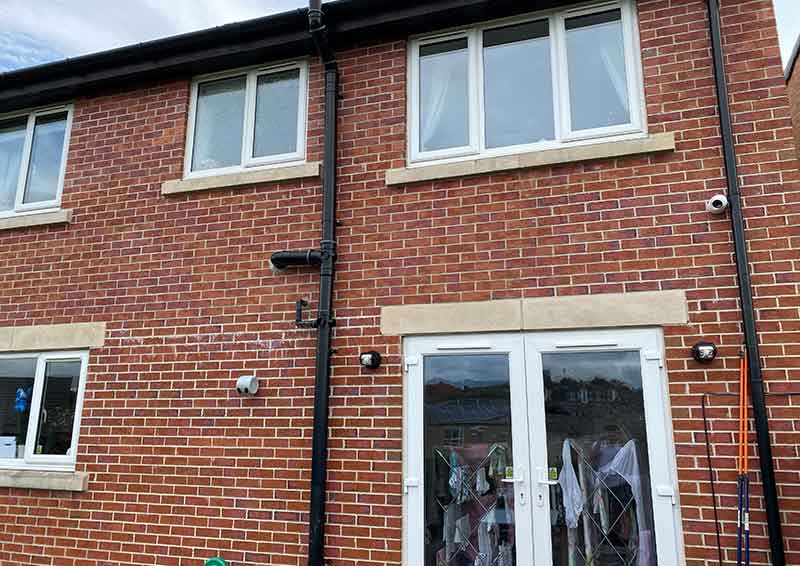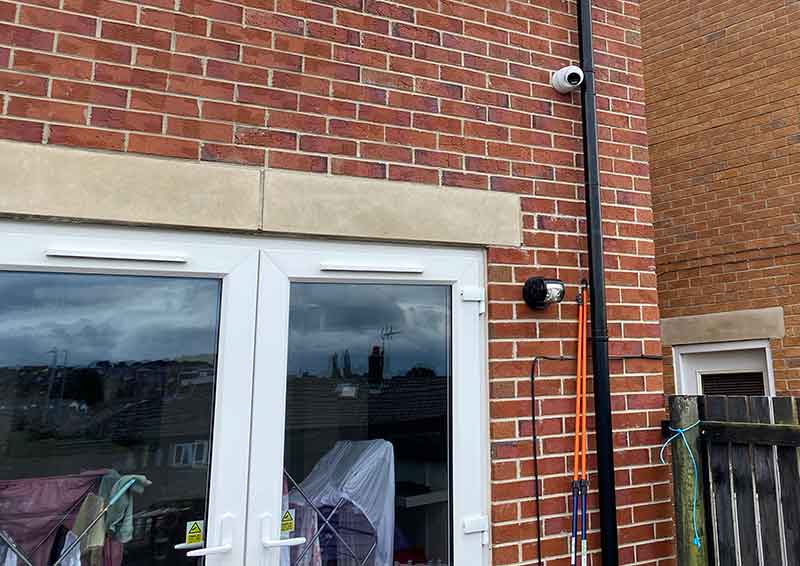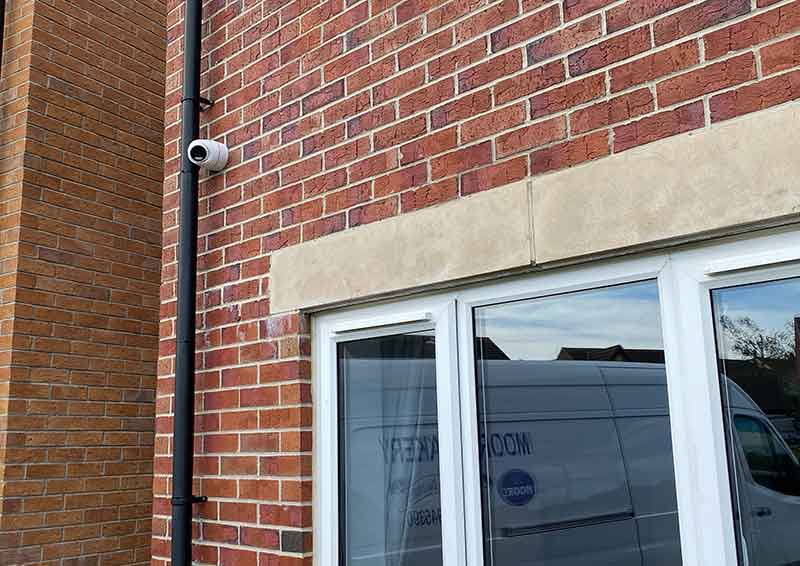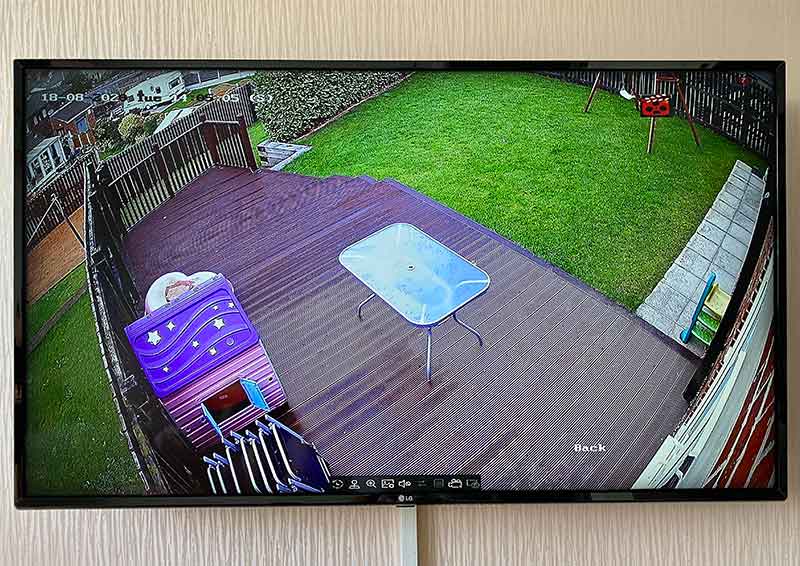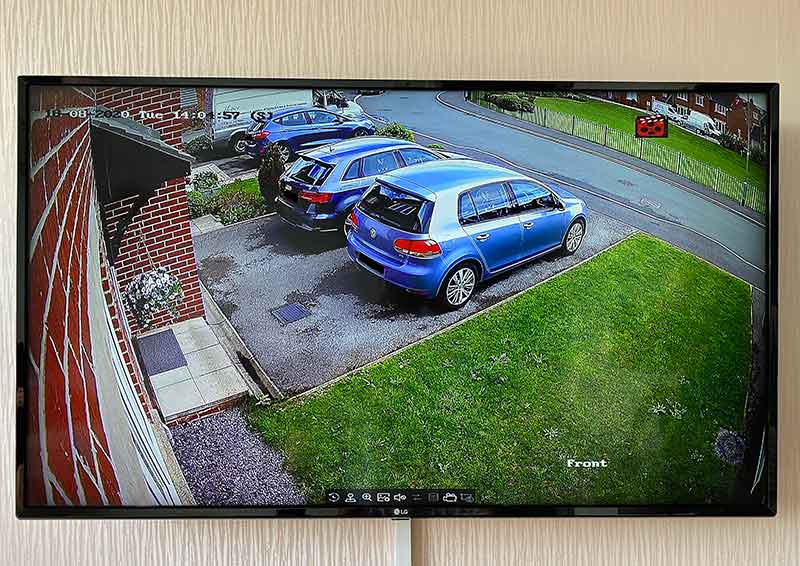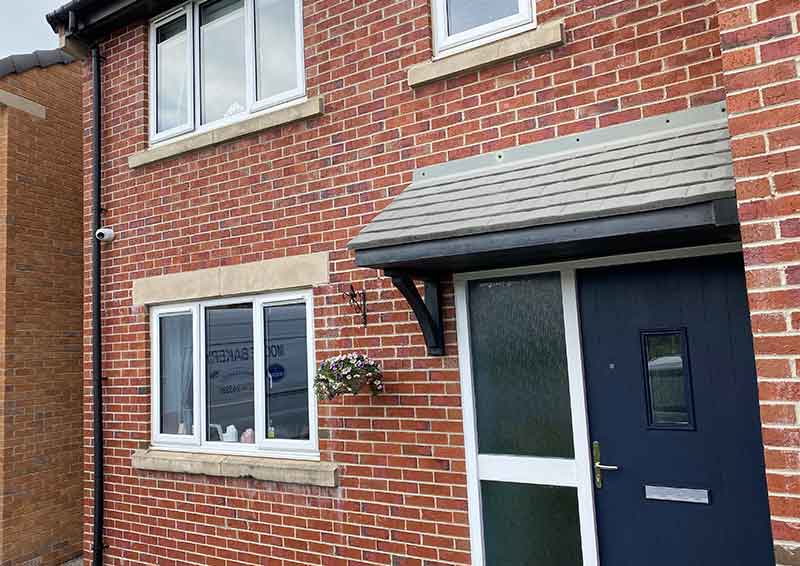 More CCTV installations from Zone CCTV