Home CCTV Install – Alwoodley, Leeds (LS17)
Details of CCTV Installation:
Advanced human detection + mobile alerts

Total property coverage with a 6 CCTV camera system

Linked to customer mobile phones

6 x colour at night HD CCTV cameras

Wide angle lens cameras for better coverage

Tidy installation – no cables on show

21 inch HD monitor supplied

Alwoodley, Leeds, Yorkshire
Looking for CCTV at your home?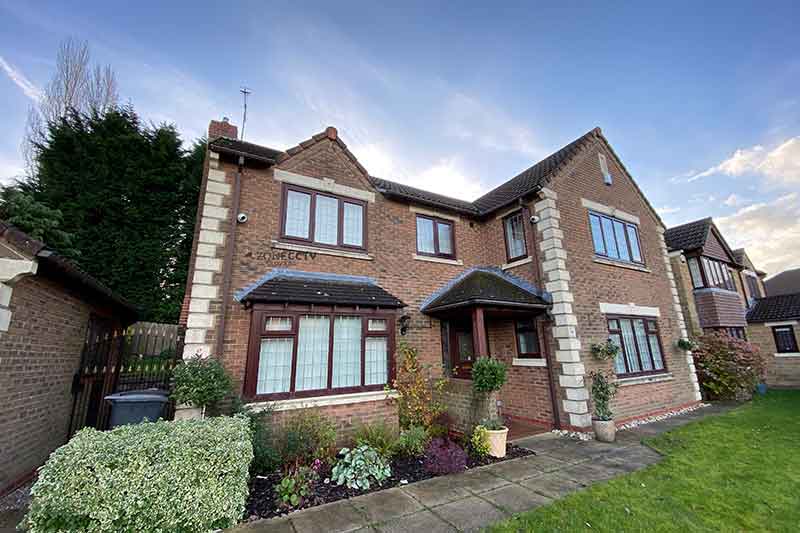 More info about this home CCTV installation in Alwoodley, Leeds!
Here are photos of recent CCTV installation by the team at Zone CCTV in Alwoodley, Leeds, LS17 – not far from the Dexter pub.
Having heard about recent burglaries in the area, the customer wanted to take preventative steps by increasing the security at their property.
A site survey was booked in and our team offered recommendations to improve the security. Our team then promptly installed the very latest IP CCTV cameras with our human detection software covering the entire property and grounds.
Any person who walks onto the property is detected by the system. Once detected the cameras will do a number of things. Firstly, the camera will flash a light at the perpetrator. This puts the possible intruder on notice the cameras are working, letting them know that they have been spotted! Secondly, an automated message will sound "This property is protected by Zone CCTV". This is normally enough to deter anyone from still trying to gain access to the property. Finally, the customer receives a notification on their mobile device, showing live footage of the incident and offering the ability to talk through each individual cameras with the inbuilt speaker system.
All notifications are sent through to the customers mobile phones allowing them to immediately review the cause of the activation and take further steps if appropriate/necessary.
The CCTV installers at Zone CCTV worked hard to hide every cable from view at this home installation project. The customer was delighted with the installation, which is what we aim for on every job we do!
If you are looking to upgrade your existing CCTV system feel free to call us on 0113 8800134 to arrange a site survey.
Read our reviews on CheckaTrade.com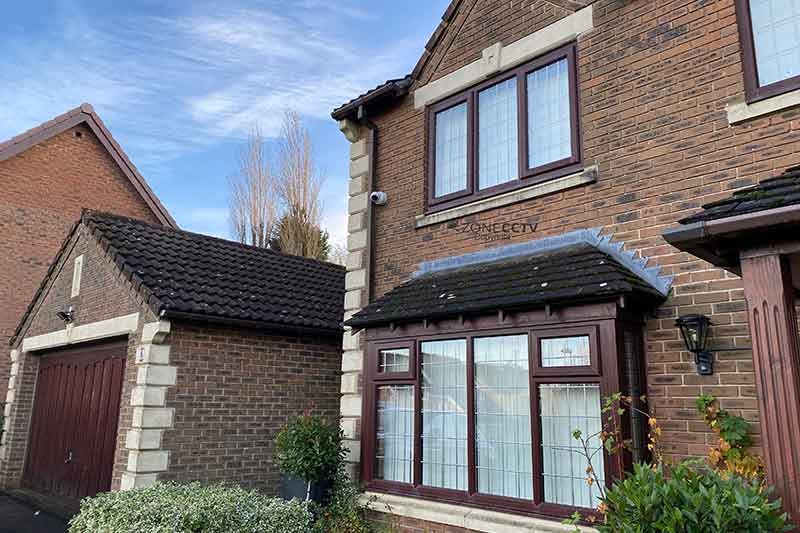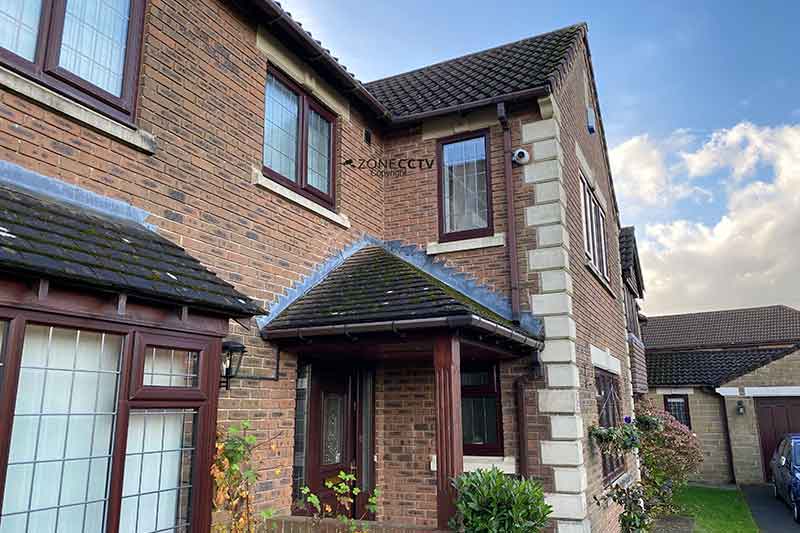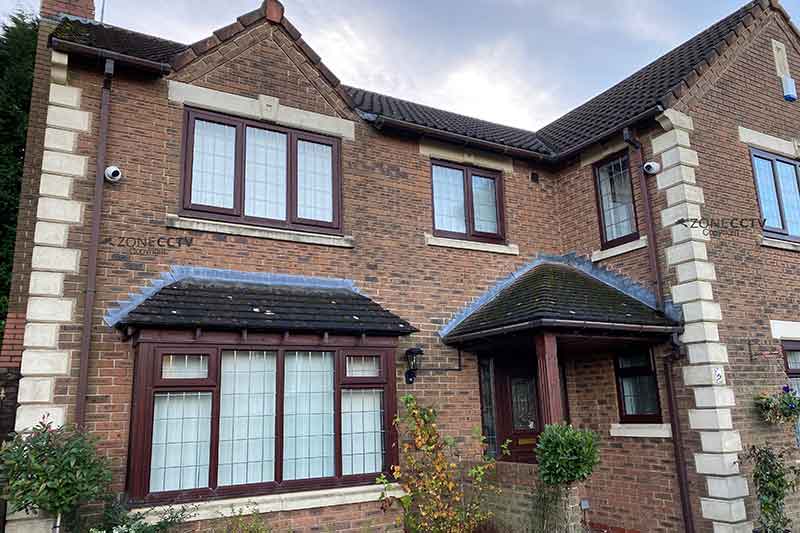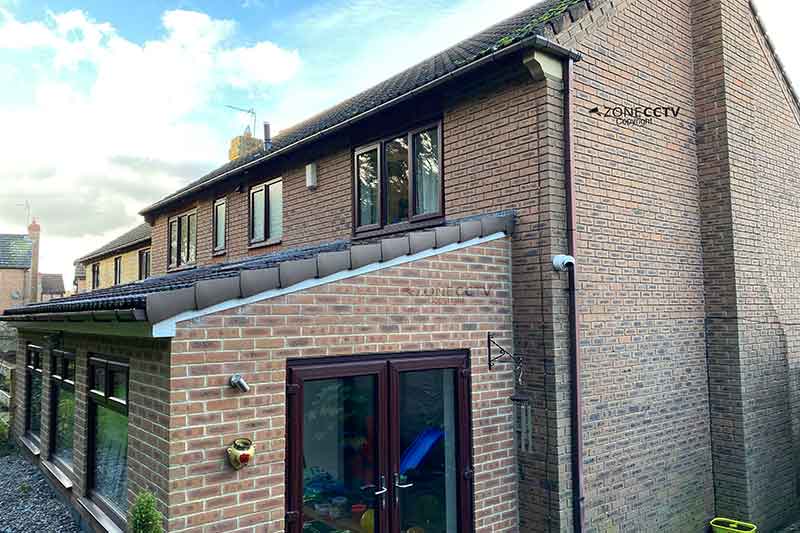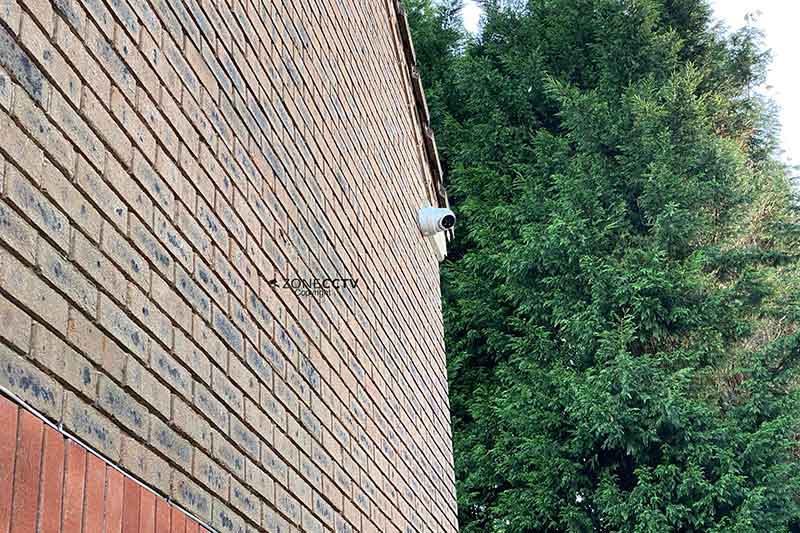 More CCTV installations from Zone CCTV