Home CCTV Install – Bardsey, Leeds (LS17)
Details of CCTV Installation:
8 x Hikvision IP HD CCTV Cameras

2nd Generation Turret CCTV Cameras

Built in 2-way speaker/tannoy system

Strobe lighting set to auto trigger

Advanced wireless burglar alarm system

Bardsey, Leeds, Yorkshire
Looking for CCTV at your home?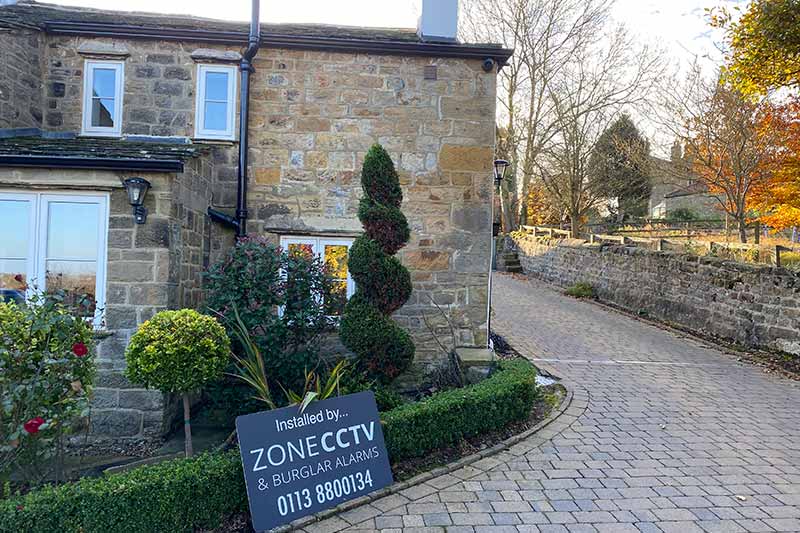 More info about this home CCTV installation in Bardsey, Leeds!
Our CCTV installers were in Bardsey (north of Leeds) to help with improving the home security for the owner of this lovely property. Our team were invited to survey the property, after which we offered the customer our recommendations for CCTV, a new burglar alarm and lock upgrade solutions.
Zone CCTV have supplied and installed Hikvision CCTV cameras for many years now. For this project, we recommended an IP CCTV system using the very latest second generation turret cameras. The new CCTV cameras come complete with a built in speaker, allowing the user to record and deliver automated messages once a person is detected on the property.
These incredible Hikvision CCTV cameras also allow for a two-way conversation with whoever is on your property, via a mobile device and the built in tannoy/speaker on the cameras! Using the human detection technology, these Hikvision CCTV cameras  can also detect a person on site and send notifications to mobile phones. The technology is very accurate in distinguishing between animals and humans, reducing the number of false alarms.
These cameras also have strobe lights that flash immediately after a person is caught in range. This is a great way to deter people thinking about committing a crime around your property. It puts perpetrators on notice that the cameras are live and working, while it also makes it very clear that they have been detected!
Our engineers also installed a wireless burglar alarm system at this property. The system is connected up to the customers mobile phones so they can arm and disarm the alarm system remotely. All notifications on the status of the alarm is also visible from the customers mobile devices. If the alarm is triggered or somebody presses the panic button the 24/7 monitoring station will call all the relevant key holders in priority order. For more information on our burglar alarm systems please see this page.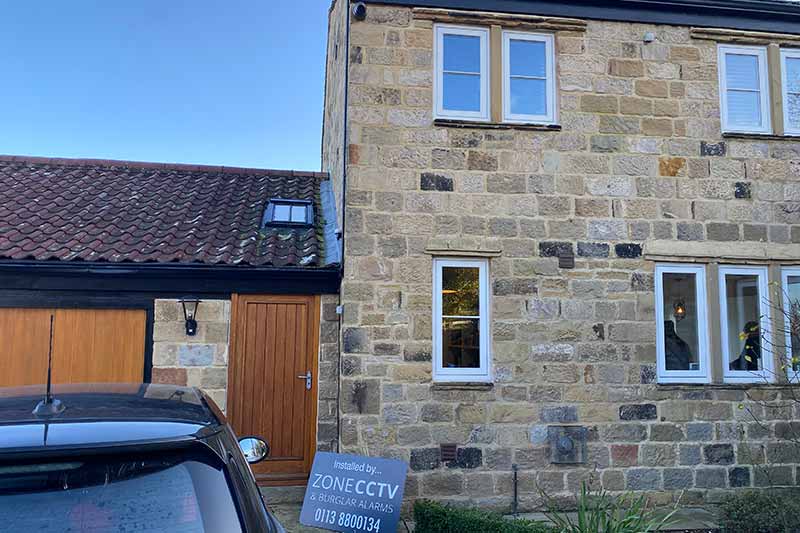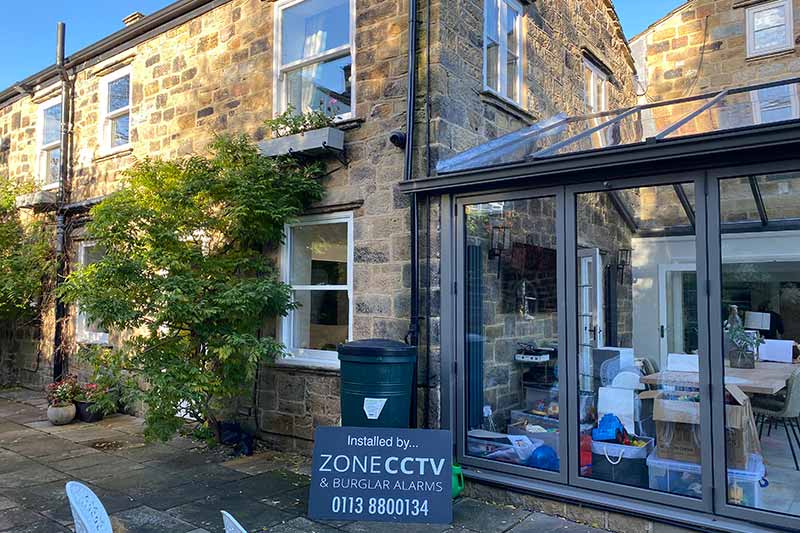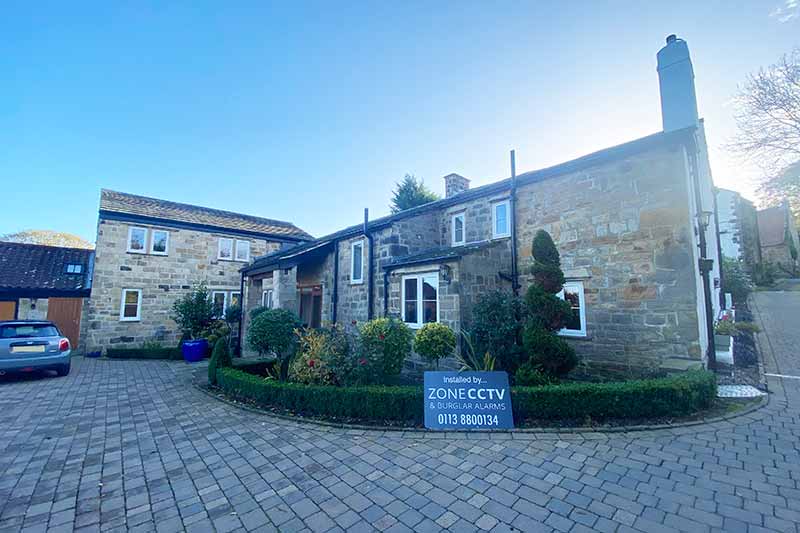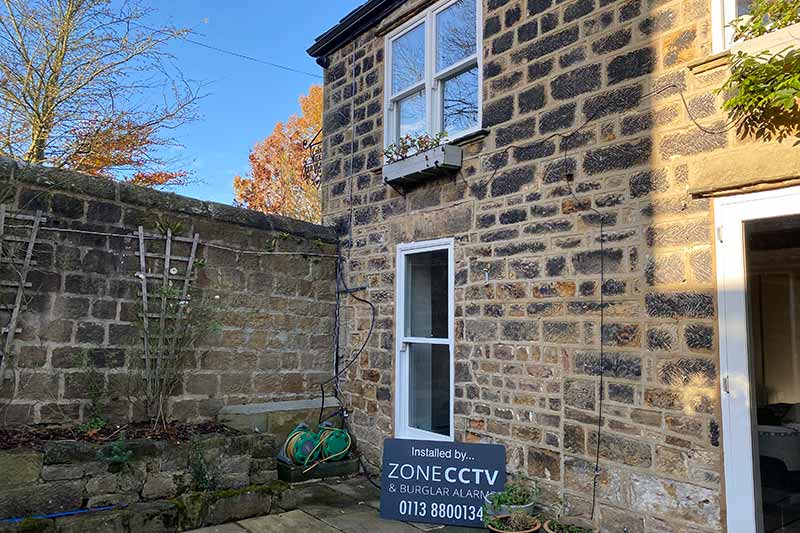 More CCTV installations from Zone CCTV