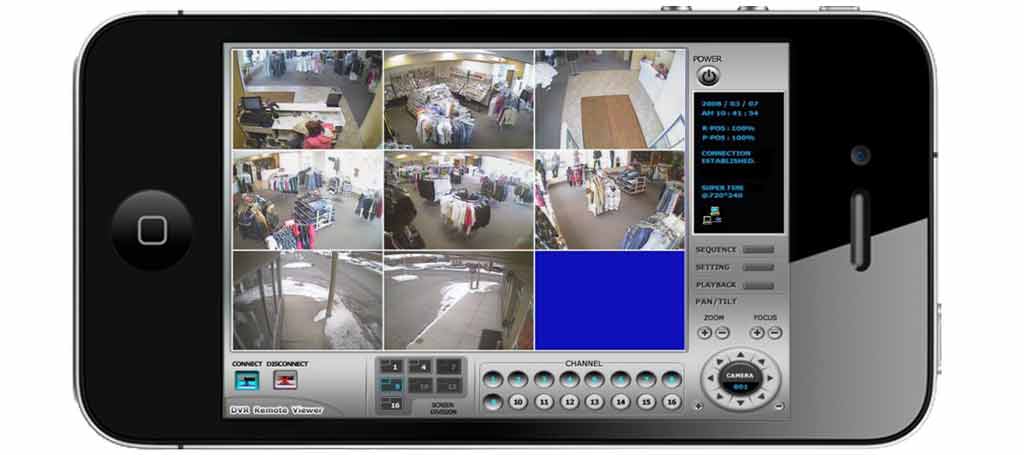 If you have multiple business properties or work away from your main office regularly. Smartphone CCTV allows you to remotely view your companies day to day activities, as well as allowing you to be vigilant and reactive to any potential troubles occurring on your property.
We're also able to provide remote speech when one of our CCTV Speakers is purchased with a custom CCTV package.
ZoneCCTV are proud to be able to offer Smartphone CCTV for all of our Business Packages.
The developments in smartphone CCTV over the past couple of years have revolutionised business security. Not only can you check on your business 24 hours a day 365 days a year, but you can also record or take snapshots directly from your phone or tablet if spot suspicious activity in your premises.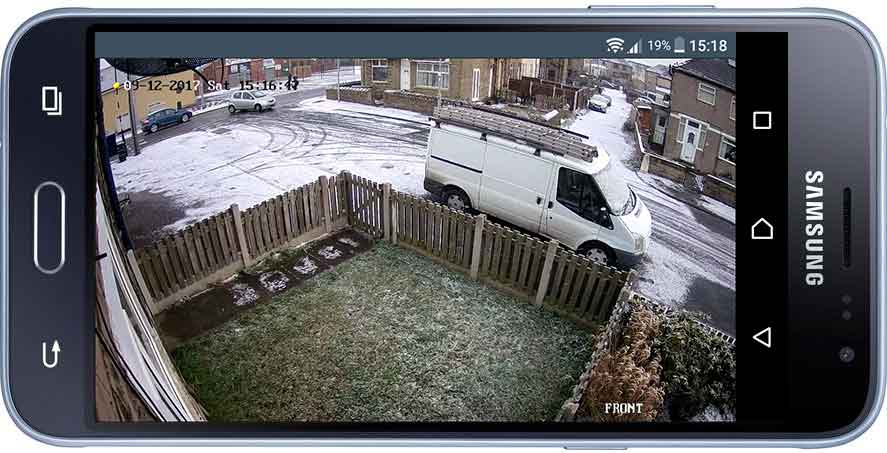 View live footage on your mobile phone 24/7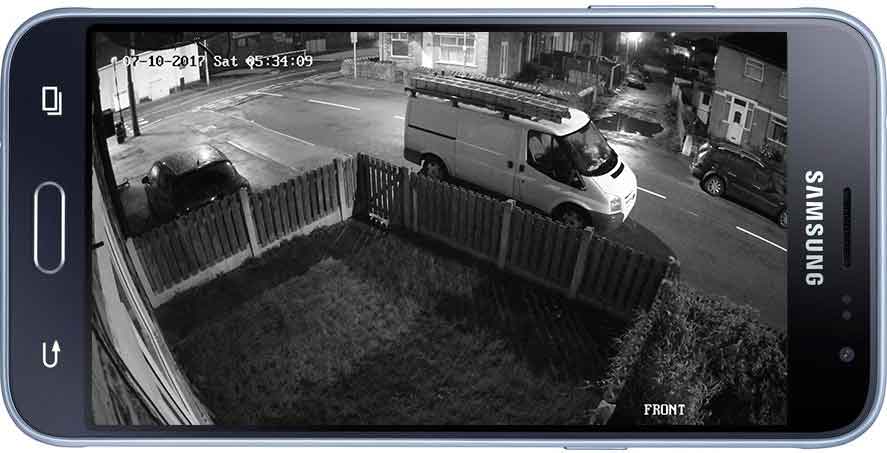 Night time Infra-Red CCTV Footage on mobile!
Smartphone CCTV is the real time streaming of your CCTV system through to your Smartphone/Tablet/Desktop PC.
What does Smartphone CCTV allow me to do?
Smartphone CCTV allows you to see every camera on your premises in real time through the app or desktop program. From here you can take snapshots, live record small clips if you see a problem taking place. Or, depending on CCTV camera quality, move around your pan-tilt and zoom cameras and even speak through installed CCTV speakers.
For more information on pan-tilt and zoom or CCTV speakers please visit our product page.
Isn't Smartphone CCTV expensive?
Smartphone CCTV sounds like a confusing and expensive prospect. With ZoneCCTV this is not the case. We offer Smartphone CCTV for free on top of all our of business packages, and in doing so will fully set up and test your system. As well as provide you a short training session on how to use your Smartphone CCTV system more effectively.
Installation needs an active internet connection and static IP address for your Business premises. As long as these are available and accessible, we will be able to remotely transmit your CCTV camera images a anywhere in the world you have a WiFi connection.
Can I add smartphone CCTV to an existing system?
We cannot say for sure whether your existing system can accommodate smartphone CCTV without first undertaking a full system check.
Please visit our CCTV repair/upgrade page for more information and to hear from an engineer.
We can go one step further..
Remote access CCTV is important. But what happens if you run out of recording space or delete any images by accident? ZoneCCTV are also able to offer remote storage options.
Using our cloud service we are able to store up to 500 hours of surveillance for our customers.
We provide you with an email and log in for our secure servers which allows you to access and download images and videos
This can also prove vital for obtaining conviction when CCTV systems are damaged or stolen in break-ins.
If this is something you would like to explore. Please ask one of our engineers about remote access storage when inquiring about Smartphone CCTV.
All Calls are Handled by Qualified Engineers