Home CCTV Install – Morley, Leeds (LS27)
Details of CCTV Installation:
Hikvision turret cameras with 40m infra red

Full colour picture footage at night

Extended memory for 4 weeks continuous recording

Wide angle lens CCTV camera offering extended range

5 star review left on Google!
Looking for CCTV at your home?
More info about this home CCTV installation in Morley, Leeds!
Our CCTV installation team were in Morley, Leeds (LS27) putting up a new system consisting of white Hikvision turret CCTV cameras covering the front, side and rear of the property. The property backs onto a park and the owners were keen to increase their home security by adding cameras as a preventative approach to any attempted break in.
The rear camera used has a wide angle lens, which was able to capture the full length of the garden. If any possible intruders were to enter the garden over the fence, they would be easily identified on HD CCTV.
The front camera was positioned above the front door, again to put people on notice that they are under surveillance if they walk down the driveway. Zone CCTV engineers made a great job hiding the cable to achieve a really neat CCTV installation.
All of the new CCTV cameras were connected to the customers mobile phones for remote viewing. If a person walks into the back garden or down the driveway, the customer will be notified with a short video.
The customer was very happy with the installation and were kind enough to leave us a 5 star review on Google!
Fantastic value for money and the CCTV was fitted with no mess or disruption. The team are very professional, provided a quote and completed the work very quickly. How to use the CCTV was clearly explained. I would definitely recommend them.
To view more of our reviews click here.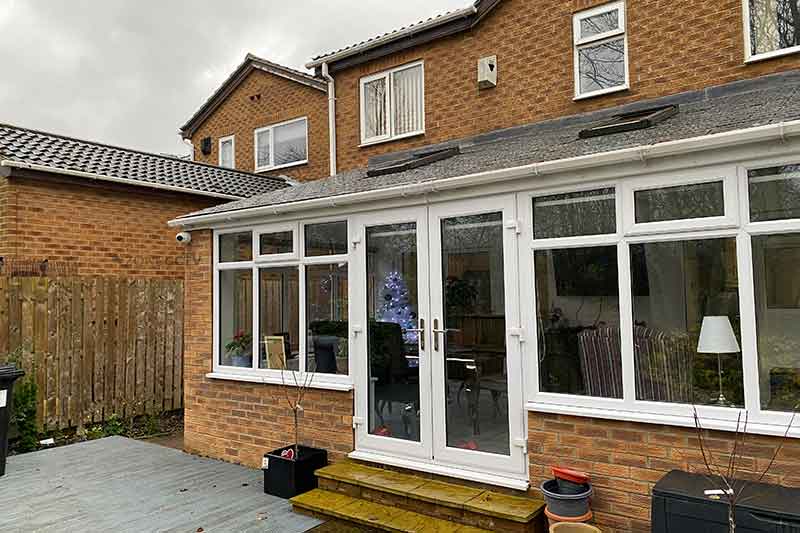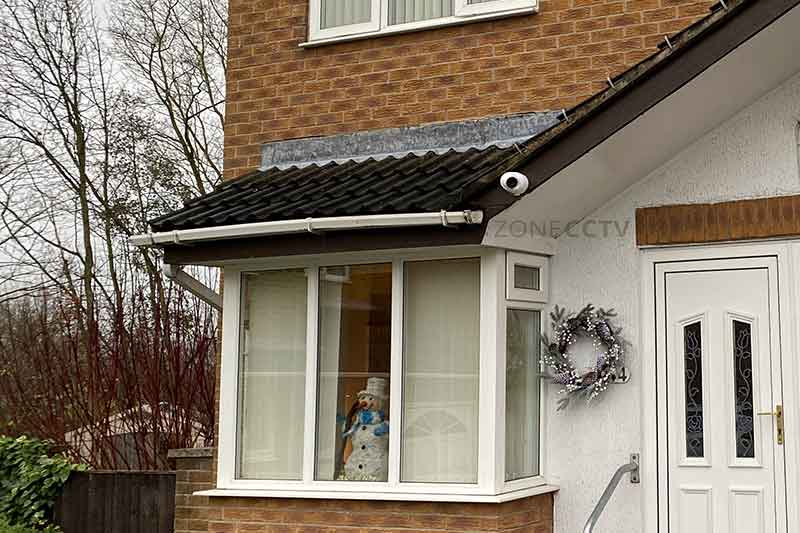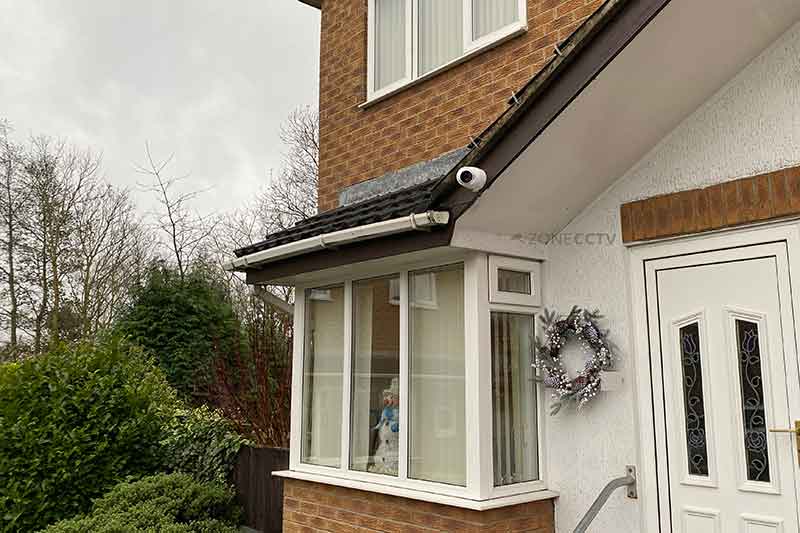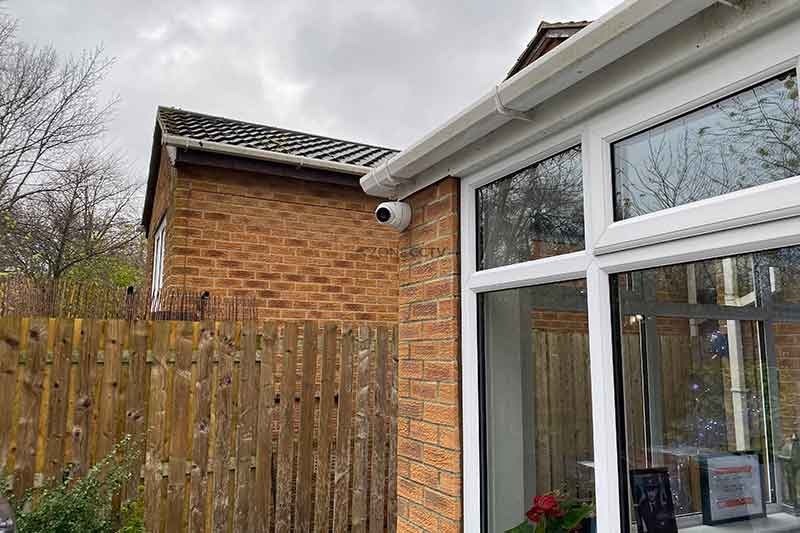 More CCTV installations from Zone CCTV