Commercial CCTV Install – Office Block, Leeds City Centre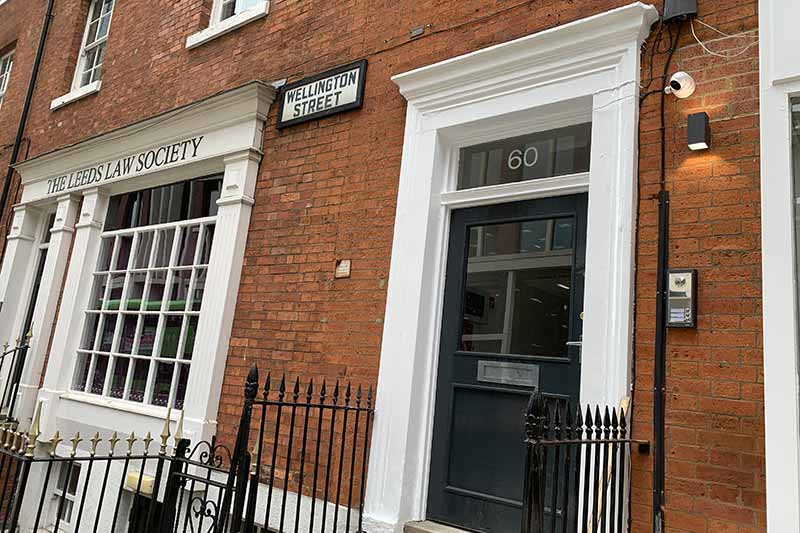 More info about this commercial CCTV installation in Leeds!
This is a recent CCTV installation by the Zone CCTV team at offices on Wellington Street in Leeds City Centre. The property has recently been refurbished by Priestley construction. At the very start of the refurb our engineers ran the cables, which allowed the construction team to plaster over so they are hidden. This makes the cabling look so neat and tidy. With the property being a through terrace, the cables had to go through the property rather than around the side or up into the loft space.
The DVR was fitted to a lockable cabinet. The cabinets have its own internal fans to keep the hard drives well ventilated and cool. Rather than any ordinary hard drives, we use the "Seagate Surveillance" hard drives. They cost a little more money, but they are designed specifically for CCTV and allow useful continuous re-recording features.
If you have existing cameras at your business and looking to upgrade them to HD CCTV or add additional cameras, feel free to call our friendly and knowledgeable team on 0113 8800134 for advice or to arrange a site survey. Zone CCTV are open 7 days a week.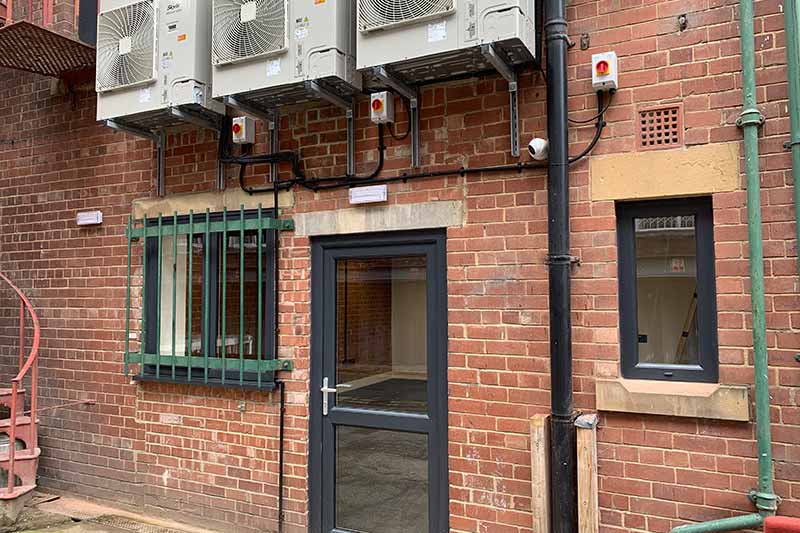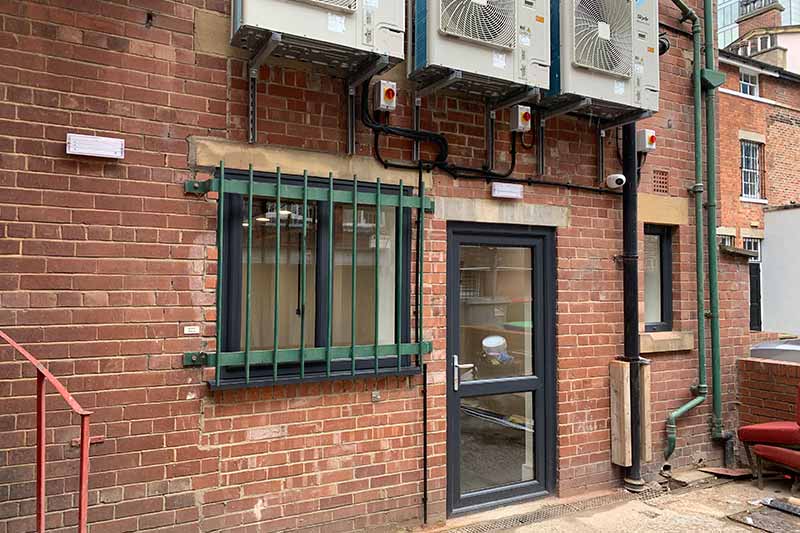 More CCTV installations from Zone CCTV