Home CCTV Install – Middleton, Leeds (LS10), West Yorkshire
Details of CCTV Installation:
The latest IP HD 5MP 1080p cameras

40m infrared zoom function

Complete property coverage with a 2 wide-angle camera installation

Linked to multiple phones for remote viewing

Property locks upgraded to 3-star security locks

Fast installation after initial quotation

Middleton, Leeds, West Yorkshire
Looking for CCTV at your home?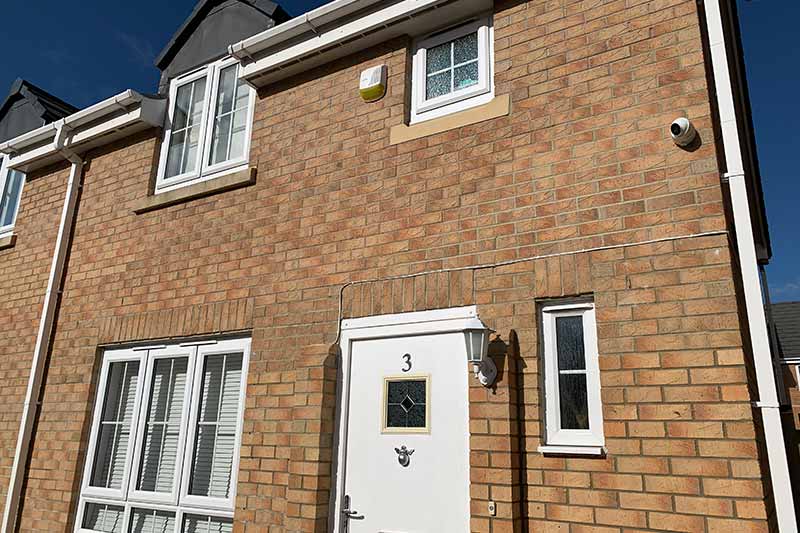 More info about this home CCTV installation in Leeds!
Zone CCTV were recently invited to install a new HD CCTV system at this relatively new build home in Middleton, Leeds. Within the first two weeks of the new CCTV system being installed, there was a burglary at their neighbours property across the street. The new CCTV system caught every second of the action and managed to pick up the registration plate of the car!
The police arrived quickly and were grateful to be able to review the footage caught on this customers new CCTV system. They later discovered that the car caught on camera was using fake number plates and that it was actually stolen from Sheffield earlier that day. The stolen plates where added to the police automatic number plate recognition system to see if they could track down the vehicle.
CCTV is a very useful preventative tool which is proven to reduce crime. The more security, particularly that which is subtly visible, you have installed at your property, the less chance of you being targeted by criminals. Unfortunately, there is no way to know for sure whether the new CCTV at this property did prevent these three men from targeting the house, choosing the one over the road instead. The fact is, a house without CCTV was burgled – and the house with CCTV wasn't!
Our CCTV installers neatly integrated the system at this property, managing to hide all cables behind the brickwork. The customer is really pleased with the results and the feedback we received suggest they feel adding CCTV to their property was the right decision. We also upgraded the customers locks, to 3-star anti snap locks, making it very hard for someone to break into the property without power tools.
If you like to booking a free site survey and find out how we can help keep your property secure feel free to call us on 0113 8800134 or alternatively have a look at this link with more examples of our work in the area.
View Zone CCTV Home CCTV Footage on Vimeo!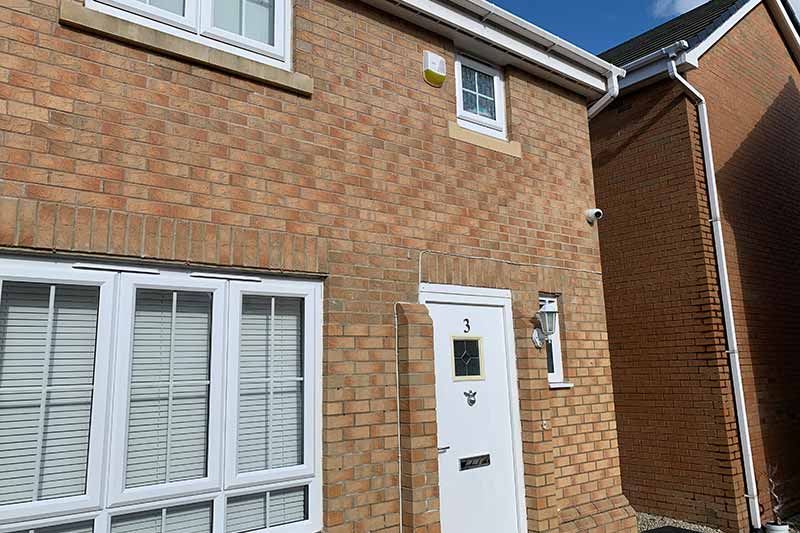 More CCTV installations from Zone CCTV